Along with chicken and pork, I love beef. Of course, good meat will be appetizing in any form, even if it is just boiled. But any product can be made even tastier if properly cooked. You agree with me? Then welcome to my today's topic! 😉
I liked this variant of chops by simple preparation and excellent taste. And what could be better? 🙂
Level of difficulty: no harder any other chops
Time for preparing: for preparation – 50 minutes, for marinating – 20-90 minutes, for heat treatment – 25 minutes
Amount: 6 items
A piece of beef washed and, if possible, cut off the film.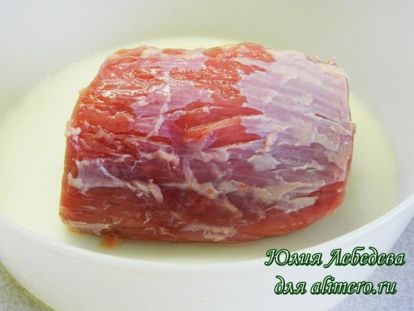 I cut across the fibers into pieces about 1-1.5 cm wide. I got six.
Each one is well beaten off through a double film.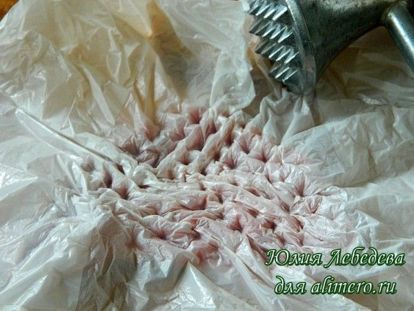 Worked a hammer on both sides.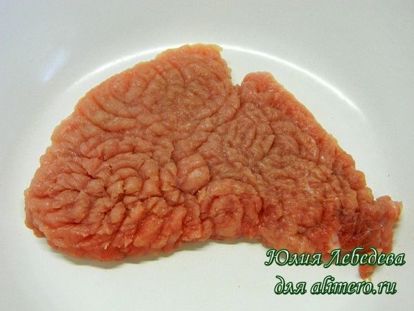 The same thing done with other pieces. Each of them salted and ground here a mixture of peppers.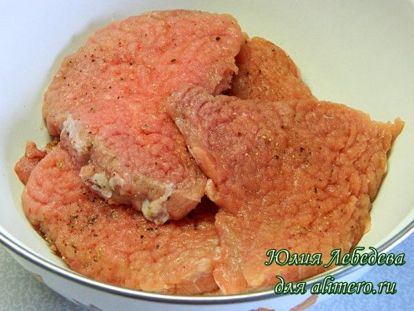 Prepared lemon and sunflower oil (I took unrefined).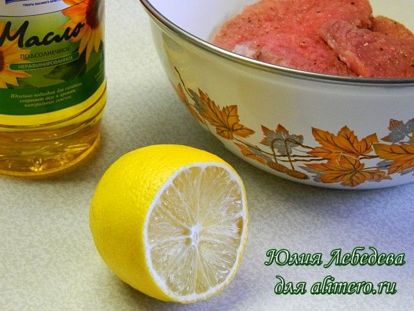 Squeezed the juice from the third part of lemon, poured 3 tablespoons of oil and mixed everything well.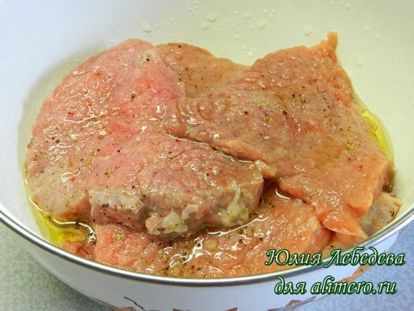 In this state, the meat should spend at least 20 minutes. For me, it was marinated for about an hour and a half, while I watched the live broadcast of the biathlon relay race 🙂 During this time, I mixed it up several times.
She warmed the pan with butter. Laid out chops and fried on high heat for three minutes on each side.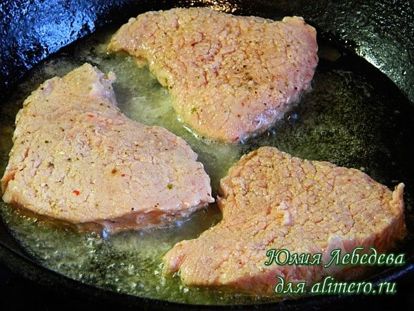 Put them in a baking dish.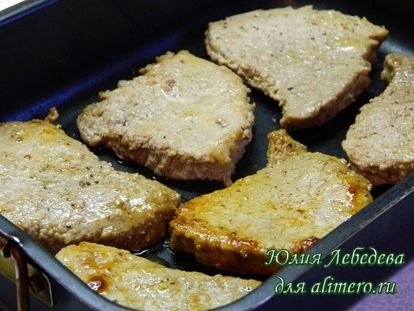 On each chop laid out a teaspoon of 15 percent sour cream. Distributed over the surface.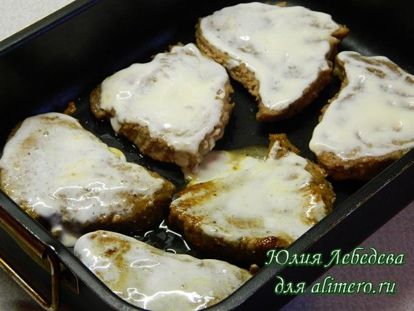 Cheese let on a large grater. Upset them all chops.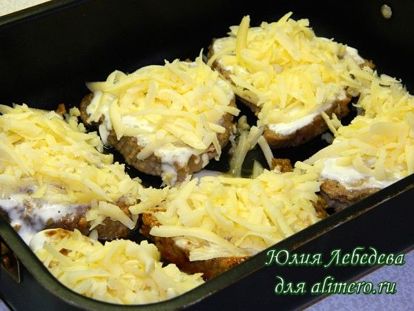 Sent in the oven for 10 minutes.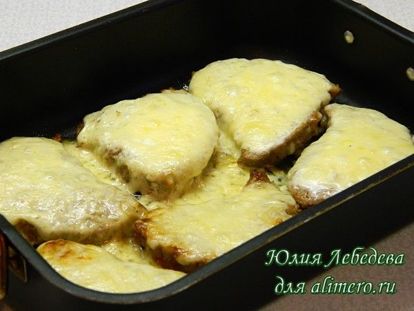 Served with fresh herbs and red wine! 😉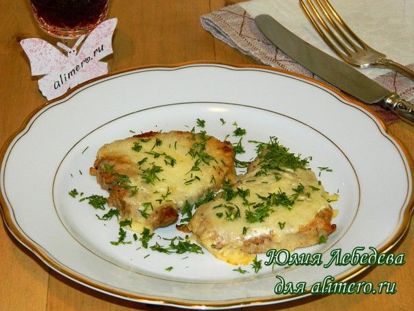 It turned out very tasty and satisfying!