Today I want to tell you about my first and rather close acquaintance with barley. Somehow it happened that until a certain point I didn't even have an idea that something could be prepared from it. Not only that – I never had one at home. And I don't remember her in the parent's apartment.
But the active use of pearl barley in its daily menu of many of our authors surprised me, and I decided to finally pay attention to it.
For the preparation of this dish I needed:
The complexity of the recipe: no more difficult than cooking ordinary rice pilaf
Cooking time: about one and a half hours
Sequencing:
First, as usual, should be prepared for the use of barley. For this, I washed it two hours earlier and filled it with cold water.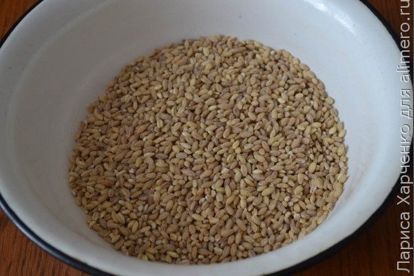 After the indicated time, I poured water, and instead of it I poured boiling water into the bowl with cereal and covered it with a lid. In this form, it must be left for 20 minutes.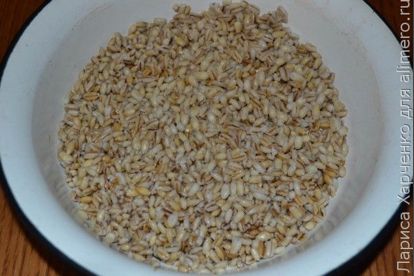 And during this time we will prepare all the other products for our pilaf. We clean and wash the vegetables. Onions cut into half rings, and the carrot – in small cubes.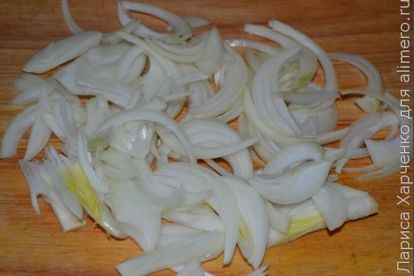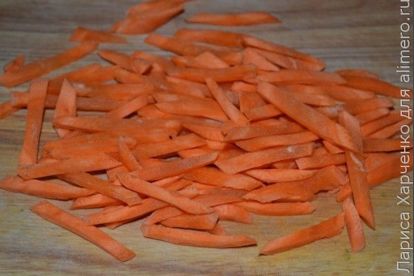 Meat, too, thoroughly washed and cut into small pieces of oblong shape.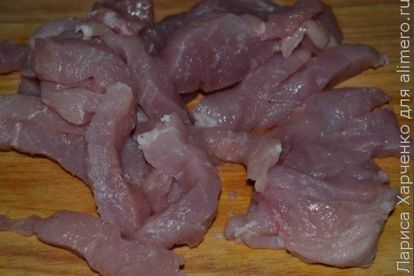 Heat the butter in a cast-iron pan and fry the onions and carrots in it.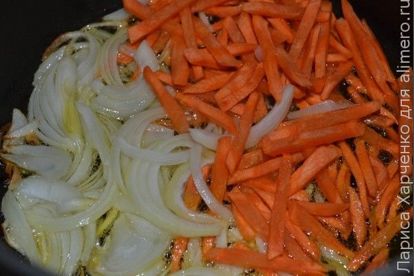 After 5-7 minutes, add slices of meat and fry all together. Let the salt and pepper, mix well.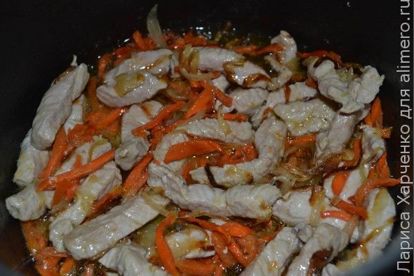 Now is the time to send in the pan already slightly steamed pearl barley.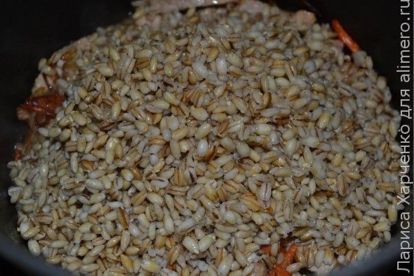 We fill it with water somewhere a couple of centimeters higher than the barley itself, cover it with a lid, reduce the heat as much as possible and cook pilov until the moisture evaporates.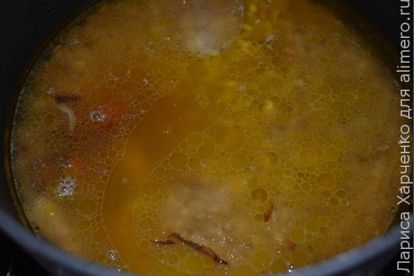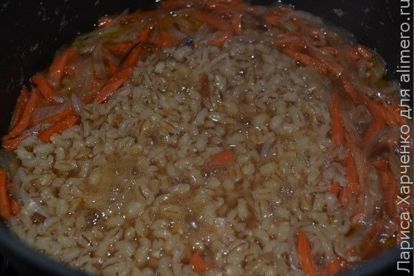 To admit, handing this pearl barley to my husband, I was plagued by some doubts, especially after his skeptical look at the contents of the plate. But after the first two spoons, he said that barley porridge is his favorite cereal in the world.
The dish turned out incredibly tasty and satisfying – we really enjoyed it!