I confess right away that this is the first time I cook this dish. Seeing the recipe, I decided to cook it. It is a pity, I did not have fat, as it was supposed to be a prescription, but I think I'm not preparing it for the last time. I will give everything here as I prepared it, I just make a reservation in the description, as was done in the original.
So what did I like the dish? First, the components – here the mass of vegetables, plus – the liver, which also enriches our body with all sorts of useful elements. And I was glad that in total it would take half an hour to cook with slices and other things! After all, everything fits in rows, and then 15 minutes is prepared!
Pork liver (in the original – lamb) – 0.5 kg
Bulgarian pepper (preferably three colors, and in the original also bitter peppers – 1 pc.) – 300 g
Onions – 150 g
Dill (in the original – cilantro and basil) – 50 g
Tomatoes – 150 g
Salt and pepper to taste
Vegetable oil (in the original – fat fat tail) – to cover the bottom of the pot.
First, collect all the products.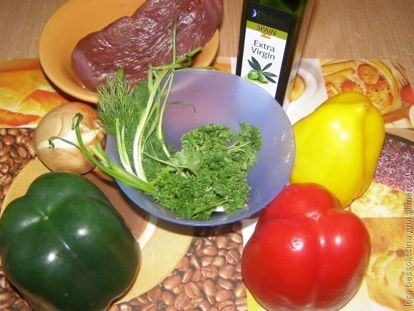 Then in the original it is necessary to lay the bottom of the cauldron in thin pieces of fat (I poured some olive oil into it).
Cut onions into large rings.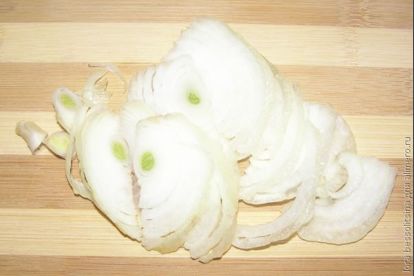 And put it in the pot.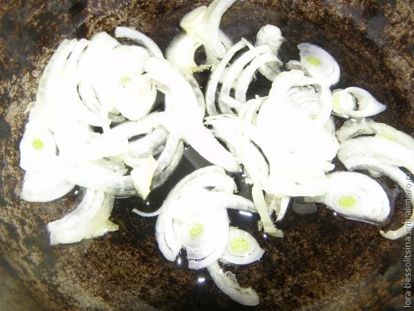 Salt the onions and pepper, cut the liver into small pieces.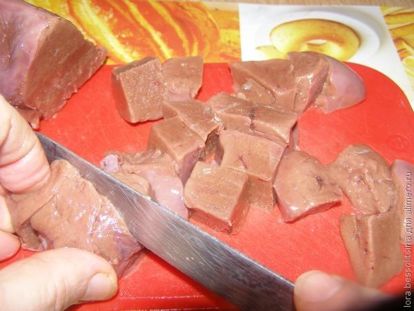 Put the liver on the onion, salt and pepper. Melenko nashinkuem greens, and sprinkle it with pieces.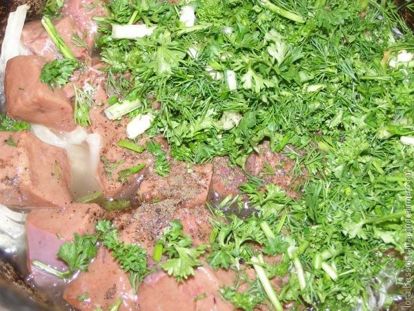 And cut tomatoes on thin plates.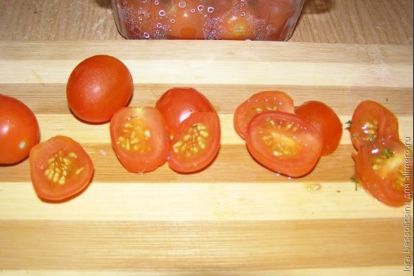 Put the tomatoes on the greens, and again we salt and pepper – to taste!
And now you need to chop the pepper. That's how beautiful it looks in three colors!
Cover the tomatoes with these slices of pepper, salt and pepper for the last time. By the way, in the recipe, and this was Georgian cuisine, a pod of bitter pepper is put, which comes at the end. And in general, lovers of keen here can give free rein to fantasy.
And here – attention! Cover the cauldron tightly with the lid, turn on the fire. As soon as we hear that the oil (in the original – fat) zashvorchalo, make a small light and we note the time. After 15 minutes, you can set aside from the fire, and try for 5-10 minutes!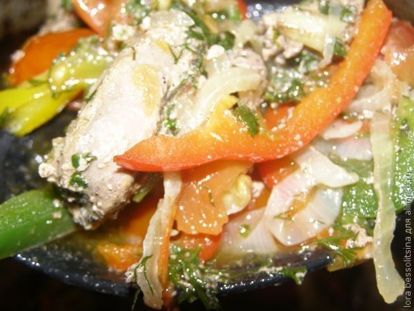 I hope you already have the plates ready, into which we will now decompose the liver in vegetables. Well, very tasty … You'll see if you cook!