Repeatedly told you that I love the liver. Especially in my favorites beef liver. Oh, how delicious it is! Highly! Very – very preochen!
Even at the institute, when all the young ladies – fairies, feeding exclusively on dew and pollen, I could not resist the liver. Though you burst. We cooked it extremely rarely, but cooked it! So, my girlfriend Sveta and I were sitting in the university canteen in the breaks between the couples, and we ate our liver with bread with pleasure and drank coffee. The abundance of male students in those moments did not bother us at all. They, by the way, too.
Once I plucked up courage and asked the barmaid, Aunt Masha, how they cook this dish. Aunt Masha and told. Now I occasionally cook according to the university recipe. I cook more precisely when the stars are forming: I have a liver and an open jar of cucumbers, for some reason I never open it.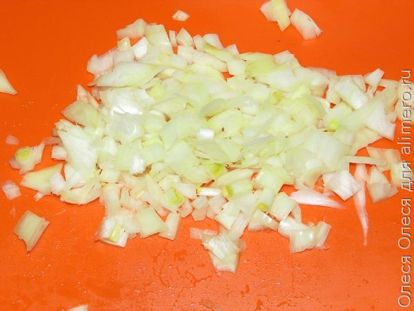 and the middle stripes are pickled cucumbers.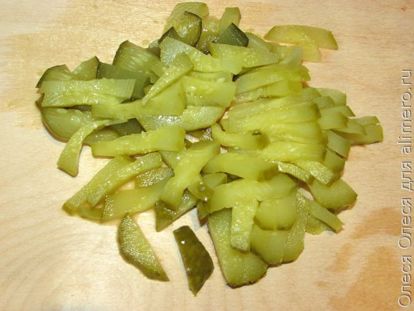 Here is my dimensional diversity today.
In a well-heated vegetable oil I throw pieces of the liver and fry them quickly from all sides.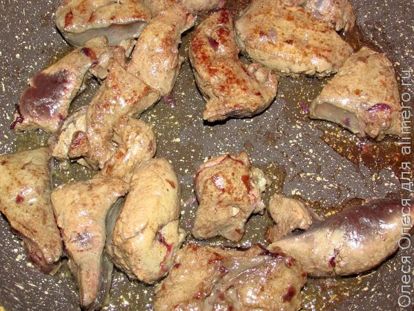 Salt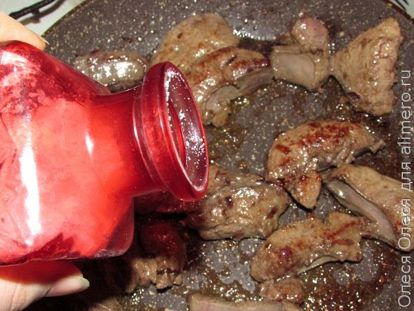 and perch.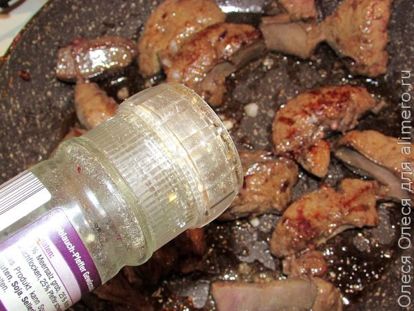 I add onions,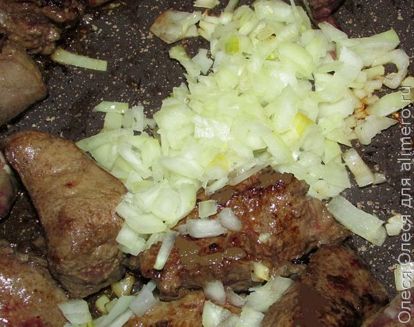 fry. Adding pickles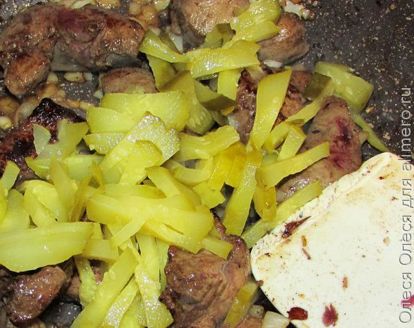 and sour cream. Slightly stew everything together and add basil.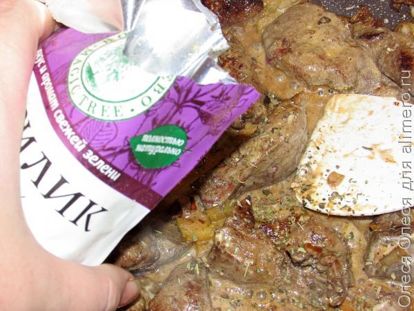 I cover and carcass all together for about 10 minutes.
Garnish is completely to your taste, because the liver is beautiful in any combination. For example, I am ready to eat it just like that, with bread and coffee. Like at the university.