For some time I have loved beef liver and pate from it. And now I noticed that basically all the recipes are similar to each other and include carrots, onions and butter as additional ingredients. The only difference is in proportions.
Pate from these products turns out very tasty, I already published it earlier. But I wanted to try something else. In the end, I cooked liver pate with bacon.
So, You will need the following products:

Pate can be cooked in a pan, but in my opinion it is more convenient and better in a cauldron.
Salo cut into thick cubes. If you take salty, then in the future you do not need to add salt, it will be a salting.
Put in a cauldron and put on a small fire. Let him then (and not fry) for 10 minutes.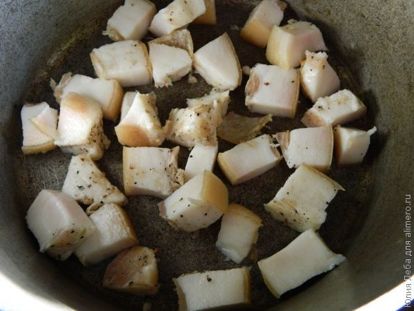 At this time do the liver. Remove the film and rinse it thoroughly under cold water. Cut into the same cubes as lard, or larger.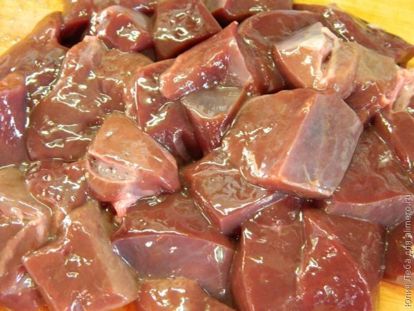 Let the liver to the fat.
Simmer for half an hour at minimum heat with the lid closed, stirring occasionally.
While the liver is stewing with bacon, peel the carrots and onions. I took a small carrot, but if you want, you can increase its quantity. Cut into circles. And onions – quarters.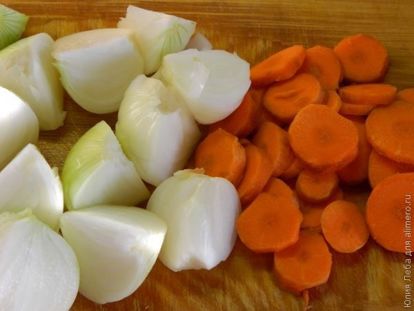 Let the carrots and onions in the cauldron, salt (if the fat is not salty), add allspice and ground pepper, bay leaf. Mix.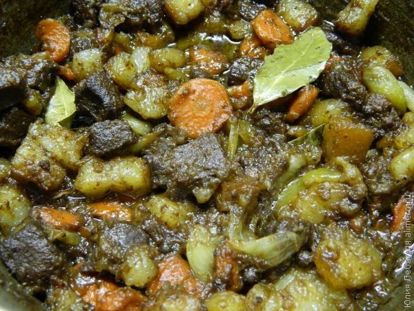 Simmer, stirring occasionally, on low heat for at least 40 minutes. I carcass about an hour. Then let cool.
Skip through a meat grinder.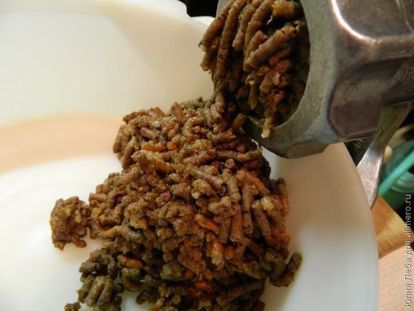 If, in the preparation of pate with butter, after one pass through the meat grinder, I was still beating the mass with a mixer, here the technology is different. The mixer is not used, but it is necessary to scroll through a meat grinder with an average lattice several times, until a homogeneous mass is formed.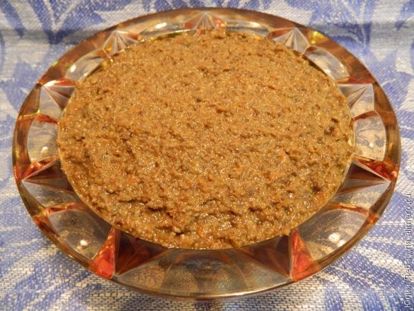 I scrolled 5 times. I advise you not to be lazy at this stage, because the more times the paste is passed through a meat grinder, the softer and more magnificent it will be in the end.
This version of pate has also become my favorite!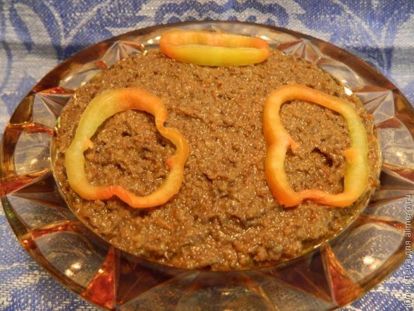 It is very tasty to eat just with fresh bread. But since the second time I significantly increased the rate of products and it turned out a lot, I made a casserole with it, using the idea of ​​Ksyusha K.
As a result, the composition of the casserole, I turned out the following: spaghetti, this liver pate with bacon, eggs, tomatoes, Bulgarian pepper, cheese, salt, red pepper. The result exceeded all expectations. Everyone loved it! =)
Do you have any favorite recipes using pate?