Beef liver – capricious lady. She can be tough, she can be gentle. And it depends only on us what it will be this time. Moreover, still in the store during the acquaintance you need to understand that not everyone is capable of tenderness.
I have repeatedly noticed that the larger the size of the liver is sold, the harder it will be in finished form. Where is the logic? The smaller the liver, the younger the animal, which means that the liver will be soft and without odor. Do you often look at the size of the liver at the time of purchase?
In general, a good piece of liver to buy is half the battle. Next, you need to cook it (I'm talking about fried liver). In today's recipe used soy sauce is not in vain. This is a secret ingredient that makes a miracle. Only this sauce can affect the liver so that its nasty character turns into tenderness.
To make beef liver in soy sauce, you need the following products:
Time for preparing: about 30 minutes for all actions
Complexity: average if you choose the right liver
We start cooking with soaking the liver in cold water, while conjuring with other ingredients.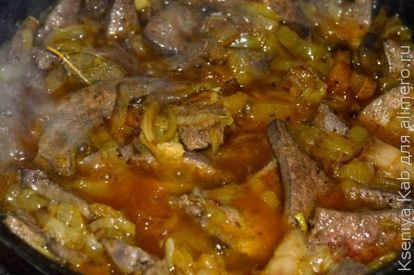 Fry the liver until it changes color (a couple of minutes), then pour the soy sauce and cook the liver until done.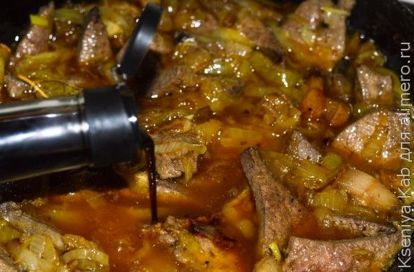 Check the readiness by cutting a piece of the liver. If the liver is already fried, and there are no bloody juices in it, then the dish is ready. We try on the salt and, if necessary, add salt to taste.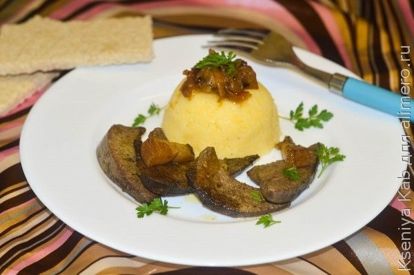 Ready liver served in the form of heat to the table.