Cook ordinary cheesecakes too easy and boring. This is what I thought this morning and decided to cook something interesting and unusual. The fact that at first glance it is impossible to call even a cheesecake. I managed to surprise and please my relatives. I hope this recipe will appeal to you.
To cook unusual cheese cakes with dill, the most common products are needed:
Time for preparing: about 20-25 minutes for the whole cooking process
Complexity: average
Start cooking is ordinary and not difficult for those who cook cheesecakes.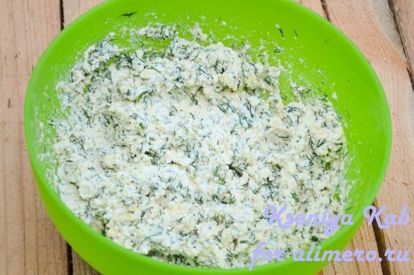 Now take the bacon. Now the most unusual and interesting will begin.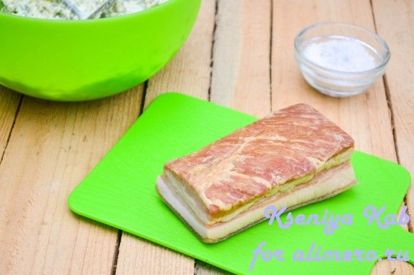 Cut smoked brisket into thin strips (it is better to take purchased brisket in strips so that they are really thin and even).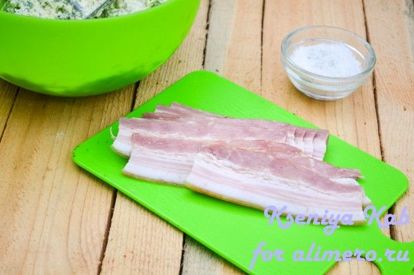 Put a ball of cottage cheese on a piece of brisket.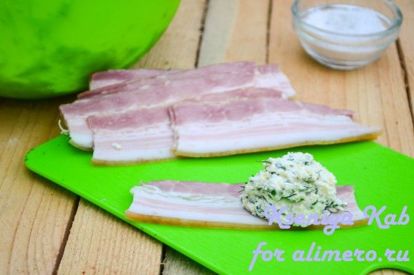 Wrap it up.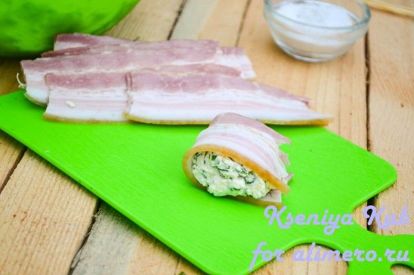 Now take another brisket slice.


Wrap again, but across. Fasten the ends of the brisket with a toothpick or wooden skewer.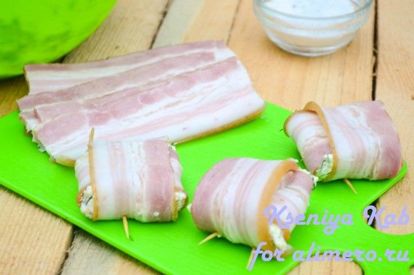 So we form and other cheesecakes.
Fry cheesecakes from two sides over medium heat to golden barrels.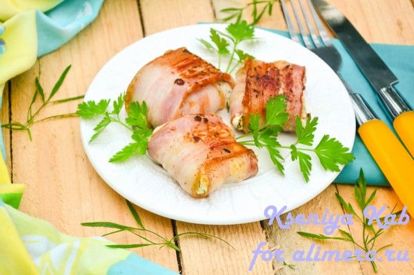 We serve these unusual cheese cakes in a warm form, while the brisket is crispy, and the filling is tender and juicy. Beautiful and appetizing view of this dish will not leave indifferent your home and guests, if you decide to cook these unusual cheesecakes.