Cottage cheese is one of my least favorite products. I remember how my
grandmother shoved him into my children's body in all ways, and she said: He is so useful!
This dislike was passed on to my daughter. But I can still outsmart her by making lazy dumplings. But my cheesecakes never worked. How much I did not try to cook them, even if you burst – nothing good came of it.
Then I added a lot of flour, thereby scoring cheesecakes. That's too little, because of this, my cheesecakes stuck to the pan. Once again, having tried this simple dish, I did it. Only I did not fry them in flour.
My mother read somewhere that my cheesecakes are actually called curd. Well, let the composition of this does not change. For some reason, I get all the mini: mini-cheesecakes, mini-burgers. My husband asks me to make a bigger size, but everything does not work out for me. Maybe this is because I myself miniature 🙂
So, let's start cooking mini cheese cakes:
Cooking time – 30-40 minutes
The difficulty of cooking is easy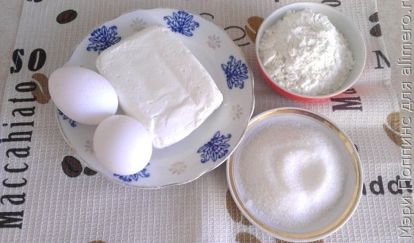 Cooking:
For a start, it is necessary to knead the curd with a fork so that there are no lumps.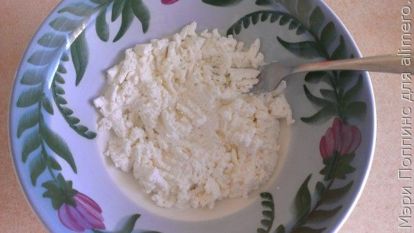 Then add to the cottage cheese egg, sugar and mix.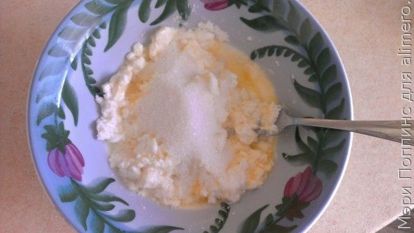 Then you need to finish the flour.


Next, heat the pan well. Fry on moderate fire our curd cheese curds for 2-4 minutes on each side. Depending on the size.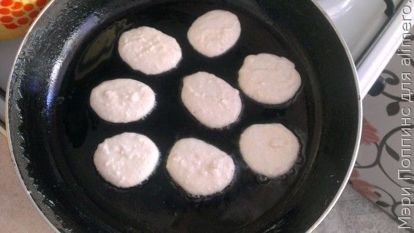 We spread the mini-cheese cakes on a napkin or paper towel to absorb excess fat. Served with sour cream.