I make such sweets quite rarely, mostly when there is an excess of dough after the molding of dumplings, ravioli or manti.
This recipe is from my childhood. I really loved flat cakes, as they were sweet, multi-layered, and in the warm form, when biting, delicious sugar juice ran from them.
If there is already ready dough, then time is required quite a bit – 30 – 40 minutes, based on how much cake you make.
Level of difficulty: quite simple.
Ingredients very simple:
If there is no milk, you can replace it with regular drinking water.
Cooking method:


I still had the dough after making pelmeni. I prepared it as follows.
Egg mixed with milk, added quite a bit of salt, mixed and poured flour. Knead the dough is not very elastic, so it was easy to roll.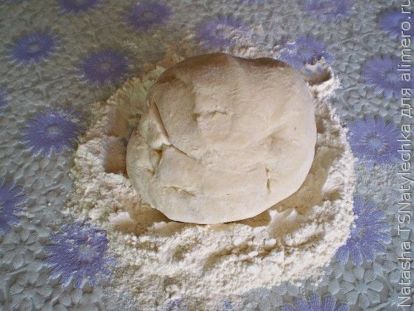 The dough is divided into several parts, according to the number of cakes that I wanted to make.
Roll out one ball in a thin cake. Culinary brush smeared with vegetable oil surface.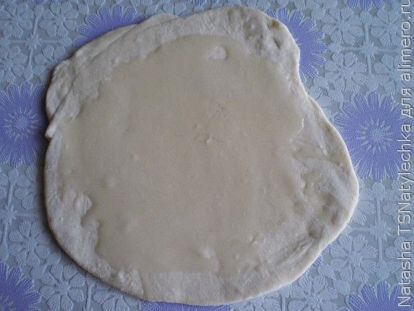 Sprinkled with sugar.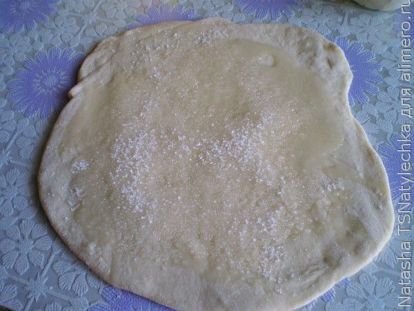 Then she folded the dough in half, then in another.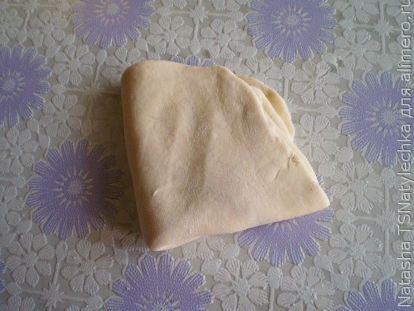 Again rolled out, repeated the procedure with butter and sugar.
It turned again, as if for the first time, and rolled it out. Again used butter and sugar. Each cake I rolled and folded 3-4 times. The result was a layered sugar-oil cake.
After the first oiling, flour was no longer needed – the dough was gently rolled gently, not sticking to the surface of the table.
I fried in a small amount of vegetable oil over medium heat. Periodically turned over so that the product was fried.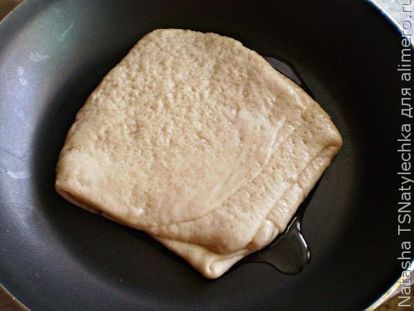 When breaking the finished cake you can see its layering.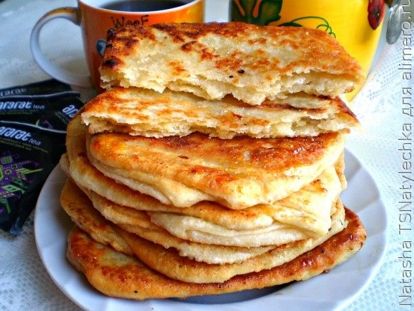 It is advisable to eat immediately, until the melted sugar has not had time to soak, but the next day the pastry is no less tasty.