Bread should always be in the house. For our family, this is the law. Since there is not always enough time to make it, you have to bake something that takes a minimum amount of minutes. Today's recipe is just for the case when there are not several hours for proofing dough, but bread is needed.
When this recipe first caught my eye, it was very interesting to me how the semolina will have time to get ready so quickly and whether it will not crackle. All my experiences were in vain. The croup was hardly felt in the cakes.
My daughter refuses to eat porridge, because this recipe was doubly interesting to me. Although some pundits say that a person is able to live using only one product all his life, I try to have all the necessary products in my daughter's diet.
Approximate cooking time: 1 hour.
To prepare you will need:
First of all, mix semolina with flour.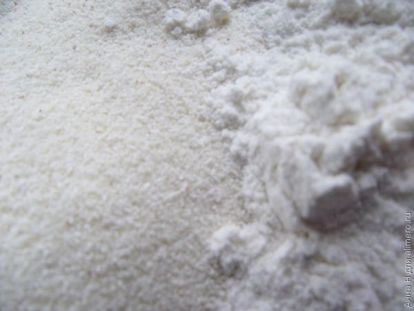 Add salt, sugar, turmeric.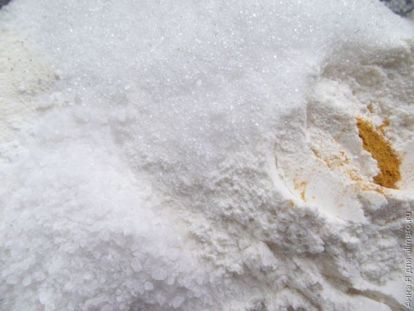 Pour 3 tablespoons of vegetable oil.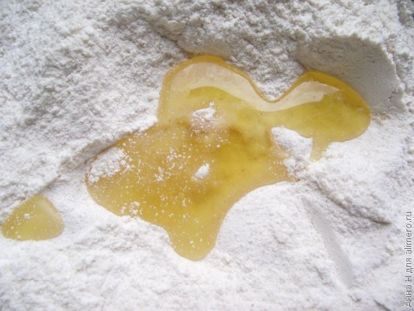 Gradually adding warm water, knead the soft dough. Give him a rest 30 minutes under the film.
We divide the dough into 3 parts. Those parts that are not working, leave under the film. Every third part is divided into two more. We roll into the reservoir across the diameter of the pan, 5 mm in height.
Ready cake lay out on a dry, preheated pan. We bake on each side until light brown color, about 3 minutes. Ready cakes are sent to the grid for cooling.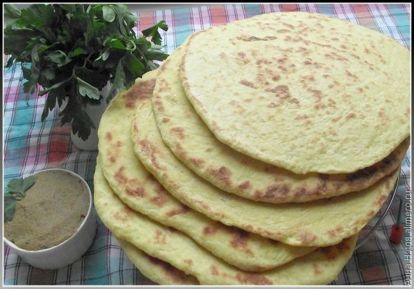 The taste of semolina is not felt completely. The structure of the product is very dense, but soft. For wrapping something in them, like in pita bread, they are not suitable: too dense and high. But with a pie, flat cakes perfectly combined! My daughter really liked them, and this is important.