There is a striking variety of recipes that use cottage cheese. I can never pass by, as I cook cottage cheese myself and it is always with us in sufficient quantity. Of course, even children know about its benefits! But today's recipe is not so much for children as for adults (and even more for men).
In my environment, all men simply adore dishes with cottage cheese and dill. All sorts of casseroles, pies and pies with this filling go with a bang. Today I decided to make flat cakes filled with cottage cheese and dill.
To make cottage cheese cakes, you need the following products:
For filling:
– 2 cups cottage cheese
– 50 ml sour cream
– 1 egg
– salt to taste
– fresh or frozen dill
Kitchen tools:
– frying pan with lid
– 2 deep plates or pans
– cutting board
– knife
– spoon
– rolling pin
– bread maker at will, but not necessarily
Time for preparing: 1 hour.
The difficulty of cooking: easy.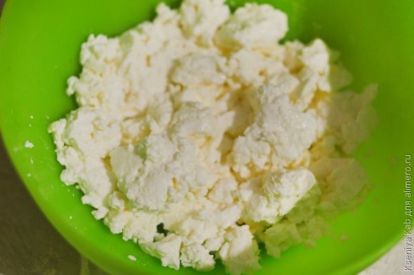 Add to it sour cream, salt and mix. If the cheese is too wet, then you can not add sour cream.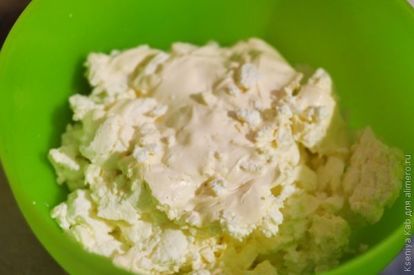 We drive in the egg and mix the curd mass again.


Fresh or frozen dill cut and add to the filling. Stir.
The dough is divided into 8 pieces.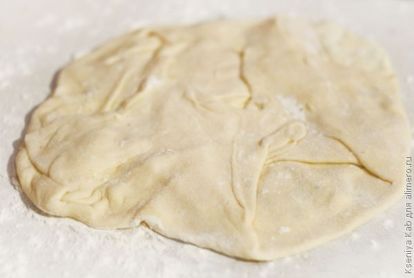 Roll out a piece of dough with the help of a rolling pin. Lay out 2-3 spoons in the middle. The ends are wrapped in an envelope.
Fry tortillas with cottage cheese filling in a pan in a small amount of vegetable oil (it is possible under the lid).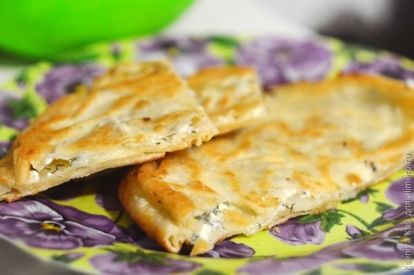 Finished flat cakes are stacked and served to the table in a warm or cold form.