Every morning I wake up with the thought, what is healthy and tasty to prepare for breakfast? After all, it depends on breakfast, with what mood you will go to work, school, kindergarten. Therefore, breakfast for my family is one of the important meals. And oatmeal cheesecakes are best suited.
An interesting combination of oatmeal and cottage cheese I really like. Healthy oatmeal and calcium-rich cottage cheese make this dish not only tasty, but also extremely useful. And 20 minutes will be enough to cook it. So we get up early, quickly to the fridge, while everyone is sleeping, and we will wake our loved ones with delicious fragrant cheesecakes.
But not just cheesecakes, and cheesecakes in kefir. Whoever doesn't like kefir can replace it with any dairy product, but my family and kefir liked the most in this recipe.
Finished cheesecakes will need to drown in kefir to swim. Then they will gather moisture and become soft and juicy. Cheese cakes can be served immediately, do not wait too much time.
For cheesecakes we take the following products:
Time for preparing – 20-30 minutes.
Complexity – very easy.
For starters, I take cottage cheese. Rubbing it so that there are no lumps.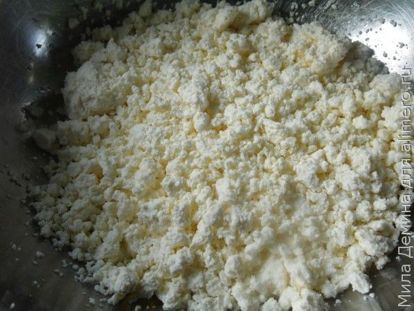 Add sugar, egg and soda. I introduce a couple of spoons of kefir.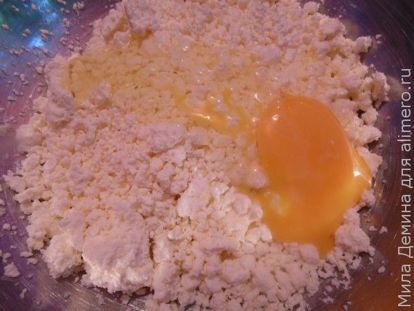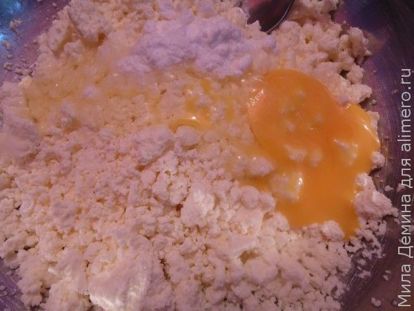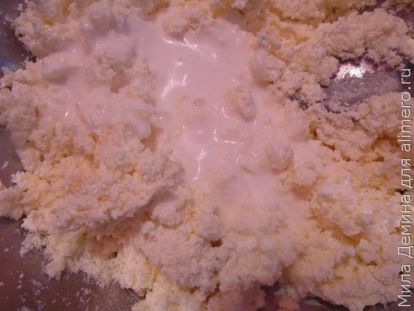 I mix everything. Then pour in the oatmeal. Stir the mass with cereal.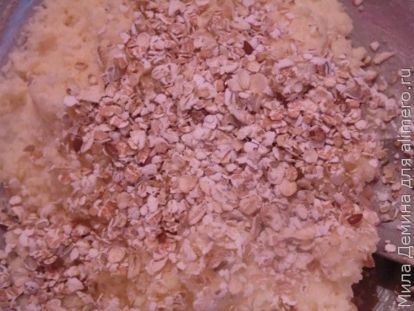 At the end I introduce flour. I look at the consistency. If the dough turns thick, add less flour. But usually 5-6 tablespoons is enough.
Fry cheese cakes in vegetable oil. To make it easier to fry, cheesecakes are paned in flour.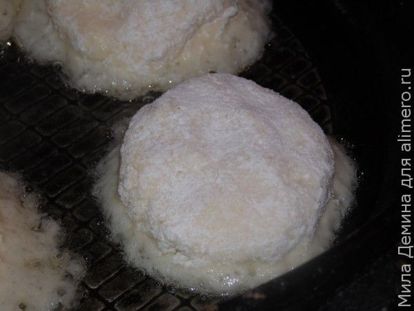 Then pour kefir and serve immediately to the table. But in another embodiment, cheesecakes in kefir can be stewed. Frankly, I do not really like the taste of braised cheesecakes, I prefer to use them with fresh kefir.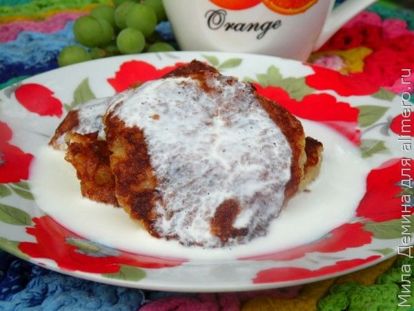 Enjoy your meal! As you can see, nothing complicated, but the dish turns out to be tender, nourishing and very useful.