Have you ever tried to make cheesecakes with fruit or berry filling? I tried and was just fascinated by the heavenly taste of warm sweet cheesecakes with a sweet-and-sour stuffing, which was a surprise for everyone.
Many skills do not need to cook the usual cheesecakes. It's enough to have:
0.5 kg of cottage cheese (better than homemade)
1-2 eggs
salt, sugar, vanilla to taste
how much flour will take (usually 5-6 tbsp.)
fruits or berries (I took apricots)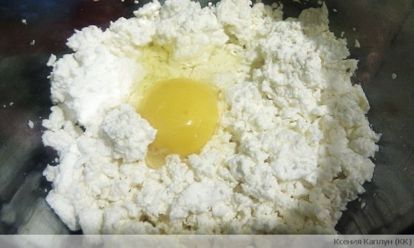 Knead the mass until a homogeneous consistency (you can leave impregnations – lumps of cottage cheese) and make cheesecakes.
At this stage, when in the hand 1 tbsp. curd mass, ready to turn into a small neat cheesecake, we make a cake from it, cover it with a half of apricot on top (a piece of any fruit or a spoonful of berries will do) and spread another 1 tbsp. curd mass.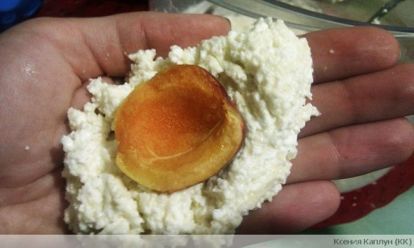 From all this we are trying to make such a beautiful cheesecake, an apricot in which is safely hidden inside.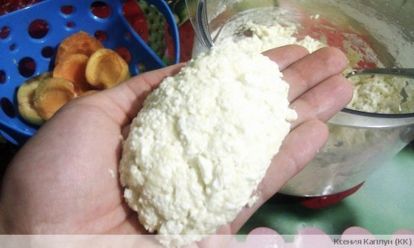 Cheesecake roll in flour.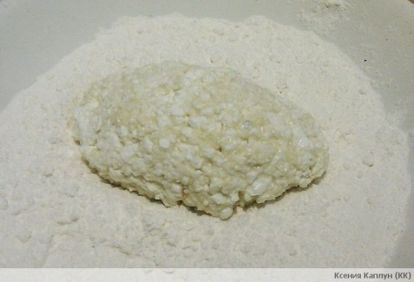 And send to roast in a frying pan in vegetable oil until appetizing golden brown crust appears.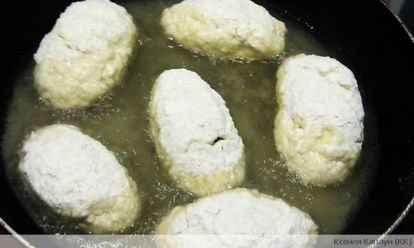 Pour the finished cheese cakes with sour cream and sprinkle with grated chocolate. A sweet and sour surprise awaits you and your family inside a cheesecake. Well, can not help but enjoy such a dessert!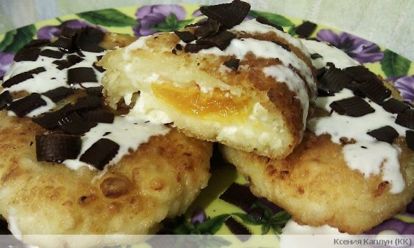 Bon appetit, girls!