I thought that I had already prepared all the existing types of cheesecakes, but when I saw spotted cheesecakes, I was simply delighted. They were my favorite products – cottage cheese and poppy.
In general, even a novice hostess probably knows how to make cheesecakes, but I often hear complaints: someone spreads them, someone, on the contrary, turns out to be too dense. I'll try to share my secrets at the same time.
Ingredients: 500 g of cottage cheese, 1 egg, 2 tbsp. sugar, 2 tbsp. semolina, 2 tbsp. poppy, flour, sunflower oil.

Very much in the preparation of cheesecakes depends on the curd. If it is raw, cheese cakes can fall apart, you can't save them with flour, they will be more like pancakes than cheese cakes. Raw cottage cheese is better to hold on the sieve, covered with gauze, to excess serum glass.
Eggs, too, do not put a lot, they are very thin mass, cheesecakes will be difficult to sculpt. Also, do not abuse the sugar, so cheesecakes are not burnt. Big sweet tooth is better to offer a sweet sauce for cheesecakes.
First, I grind cottage cheese with egg and sugar. Previously, cottage cheese was rubbed through a sieve to make the mass more homogeneous, now I use a blender.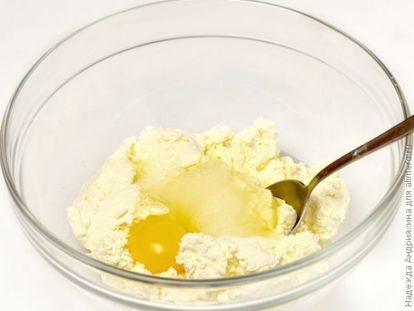 In the curd mass put semolina and poppy. You can just hold the weight on the table to semolina a little.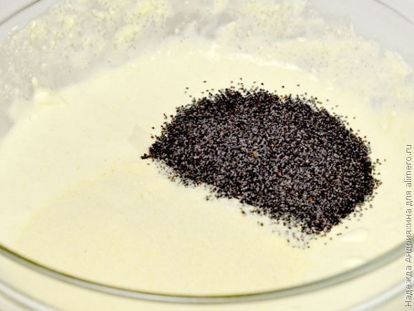 If the mass still turns out to be watery, in no case do we add flour to it, but form cheesecakes on an intensively sprinkled with flour surface. I spread a full spoonful of the mass, flour it and then with the help of a knife I form a round, chops-like cheesecakes.

Well, how to fry, no one needs to be taught. There was a ruddy crust on both sides – and that's it!

We have a favorite addition to cheesecakes – sour cream, although I sometimes cook chocolate or berry sauce for a change.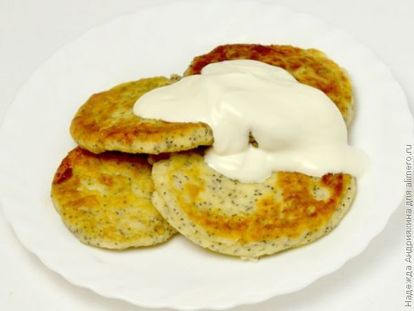 Here they are tender and mottled 🙂