I continue to acquaint you with the Jewish cuisine, which is very much like ordinary food, so that it becomes home. At first glance, these cottage cheese flat cakes resemble cheesecakes, but this we see only the resemblance, and the taste of these flat cakes is completely different.
My son loves semolina. She doesn't bother him even when he eats breakfast at home, and then goes to kindergarten and eats it again with appetite. Therefore, the Jewish cheesecakes with semolina are very fond of the child.
The complexity of cooking curd cakes is no different from ordinary cheesecakes. I would even say that these tortillas are easier to cook, since there is no need to make cutlets out of cottage cheese dough. The dough turns liquid, and the cakes are poured into the pan, like fritters.
Cooking time depends on the portion that you will make from the available amount of cottage cheese and the size of the pan. It took me about 40 minutes to prepare 16 flat cakes from 3 cups of cottage cheese.
The following products are necessary for making curd cakes: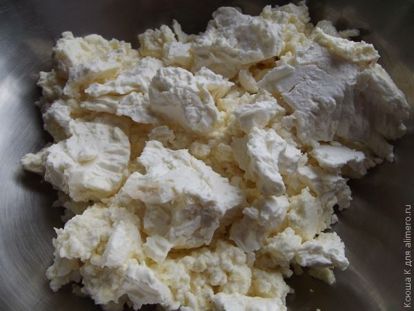 Tip: If, nevertheless, you bought dry cottage cheese, add 2-3 tbsp to the dough. sour cream or kefir.
Add eggs to cottage cheese,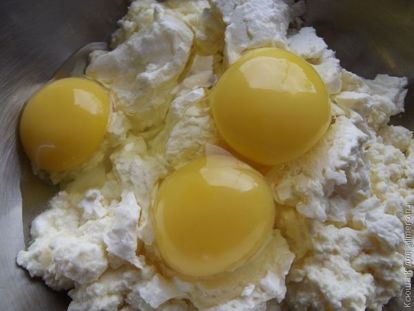 then semolina

and sugar.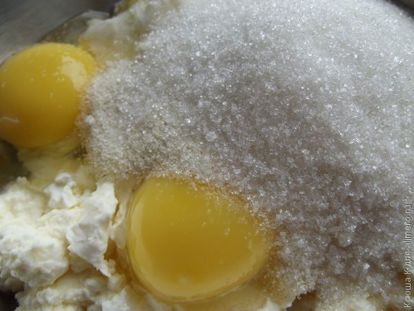 Stir cottage cheese dough. It should be watery. Leave the dough to infuse for about 10 minutes.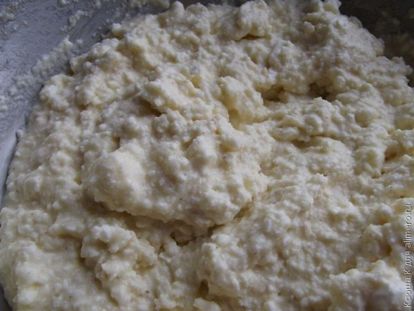 Fry the curd cakes in a pan on both sides until golden brown. We make fire medium so that the vegetable oil does not burn, and the flat cakes are well cooked inside.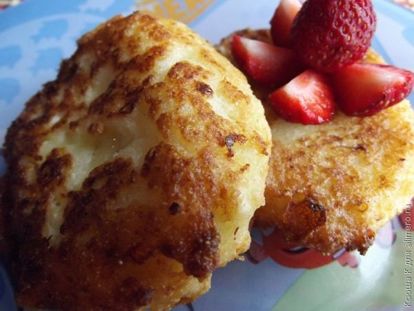 Served flat bread with sour cream, fruit or jam.
Bon appetit, girls!