Today, for breakfast, I made an omelet with dried tomatoes and pickled cheese. Since these products I had in stock, I did not have to buy anything. It is very convenient to cook pickled cheese and add it to different salads and omelets. The only pity is that it is stored in the refrigerator for no more than 1 week.
Much easier with dried tomatoes (recipe for their preparation). They can be cooked during the tomato season, and after that they can be kept in the fridge for similar recipes for a whole year. Only dried tomatoes are consumed very quickly. My boys refuse to eat salad with fresh tomatoes. Now give them only dried tomatoes.
I also tasted this goodies. What is there to slander the boys, if I myself am ready to exchange a fresh tomato for a dried, fragrant tomato.
To prepare two servings of an omelet with dried tomatoes and pickled cheese the following products are necessary: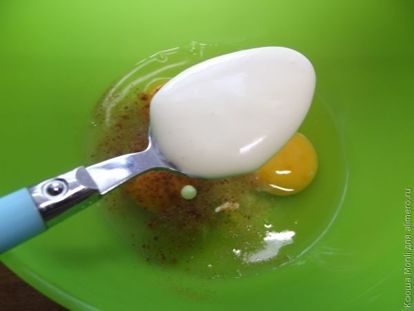 From the pickled cheese, decant the spoon of spiced olive oil.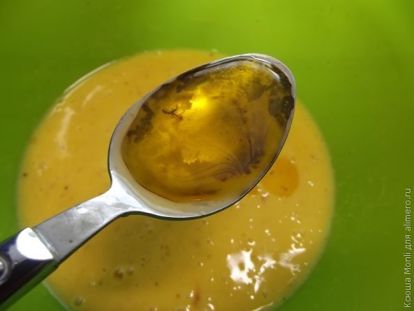 Beat the egg mass with a fork until smooth. Pour the mass into the multicooker bowl.
Add pickled cheese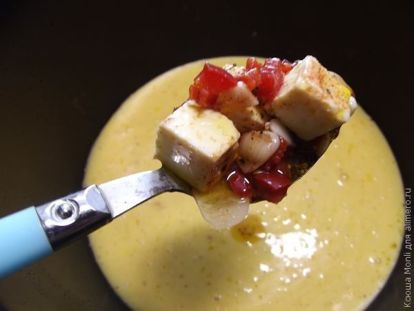 and a few slices of dried tomatoes.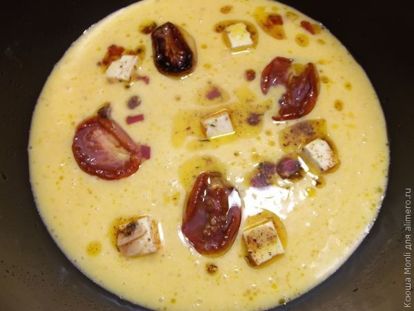 Decorate the omelet with fresh parsley leaves.

We send the bowl to the slow cooker. Close the lid and turn on the Quenching program for 10 minutes. During this time, the whole mixture will have time to fry.
A ready-made omelette smells so delicious that I won't be surprised if neighbors knock on you and ask you what they cooked so tasty today. And if no joke, that your homemade will be very grateful to you for such a delicious breakfast (or lunch).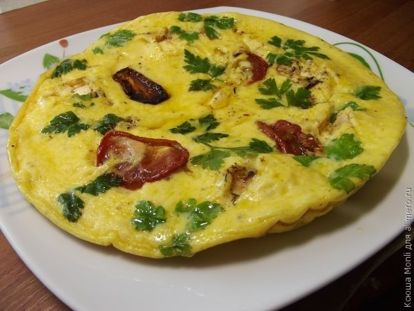 I wish you bon appetite and positive emotions!