After cooking the scrambled eggs in the paper bag, I wondered if I could make an omelet in the same way. It turned out that yes! Only 15 minutes of elapsed time and a diet omelet is ready.
If scrambled eggs boiled in a paper bag look like the French scrambled eggs Poached, then the omelette made in the same way looks like a delicate soufflé. It turns out very gentle and just melts in your mouth.
In addition, boiled omelet contains fewer calories than fried. Therefore, who is now trying to stick to a diet, I advise you to pay attention to the preparation of such a dish.
Personally, I was interested in the way they were made in these recipes, as I now try to keep a figure and want to lose some weight.
Degree of difficulty – very very easy.
Time for preparing – 15 minutes.
Ingredients: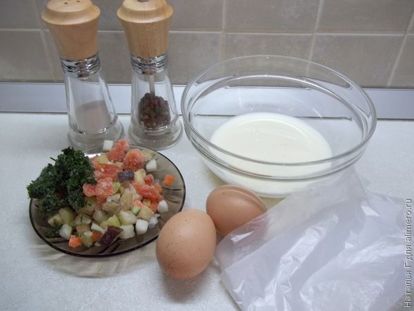 Pour milk into a deep plate, add eggs and season with spices.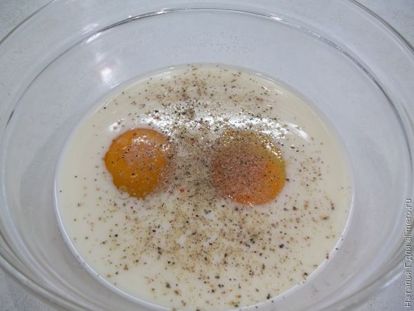 Mix well or blender all well whisk.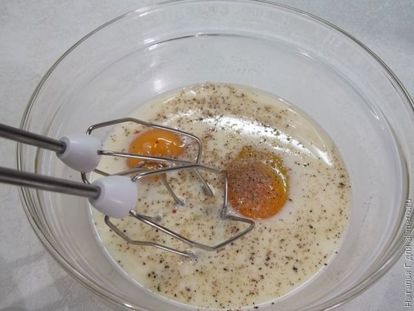 You should have a homogeneous mass.


Add vegetables and mix.


I used the vegetables I had in my freezer: zucchini, carrots, blue ones, red pepper and frozen dill. But you can use absolutely any vegetables according to your preference, desire and taste.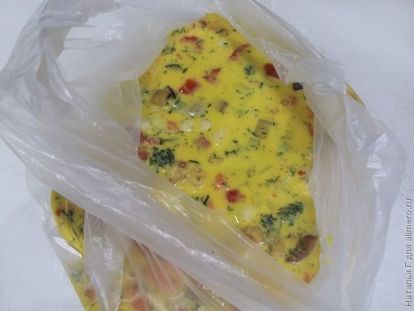 Pour all the prepared mixture into the bag and tie it on a strong knot. Make the knot so that there is an eyelet for which it will be convenient to get a bag of hot water.
Put a saucepan on the stove and let it boil. Water is not necessary to salt. In a boiling water, lower the bag with the egg mixture.