I don't know how it happens in your families, and no one refuses my eggs for breakfast. Especially if it is an omelette, especially if it is filled.
In the fertile summer season, the choice of ingredients for making an omelet is large. Any vegetables and greens will do, and generally it's great if they come straight from the garden. I already shared with you recipes for broccoli omelet, with nettles, with potatoes. I told you the recipe for an omelet in French.
I think you will agree that eggs are just as well combined with tomatoes. I often make scrambled eggs with them, and today I decided to make an omelet. With the addition of milk, the omelette is much more tender and airier than just fried eggs.
Time for preparing: 20 minutes.
Eggs break into a bowl. Dill chop and add to the eggs.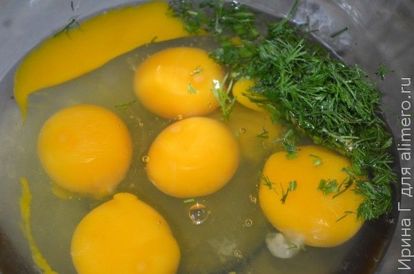 There we pour the milk.
Leave as long as the eggs and milk and let us go to the tomatoes. My, cut off the ass.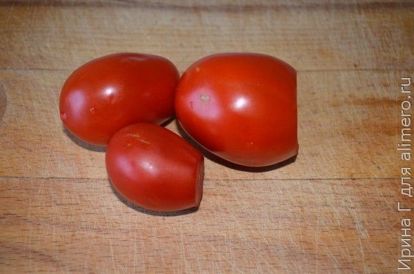 Cut the tomatoes into slices.
Fry the tomatoes in a mixture of vegetable and butter. I do it in a well heated pan.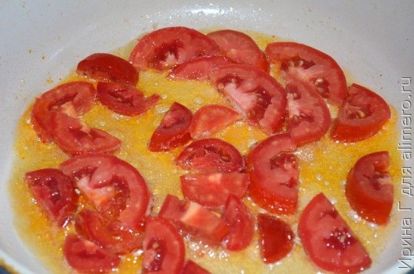 Carefully, not to turn the tomatoes into a shapeless mass, turn the slices.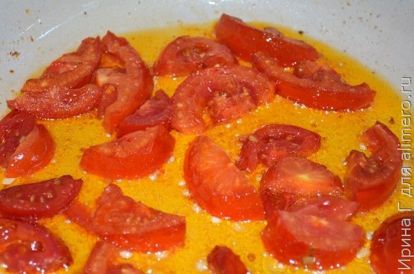 While the other side is fried, let's take some eggs. A couple of minutes, we just have enough. Stir milk, dill and eggs with salt and spices. I did not put spices, because our son is also an egg lover.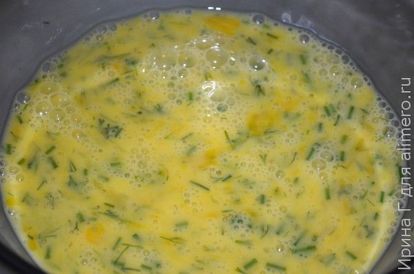 Tomatoes are fried. Carefully to distribute the tomatoes in an omelet evenly, pour the egg-milk mixture on them.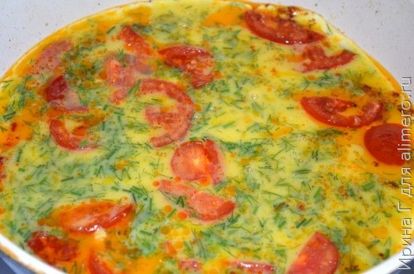 Cook over low heat under the lid until the mass thickens.
At the very end, sprinkle the omelet cheese with a thin layer – so that a thin cobweb is obtained.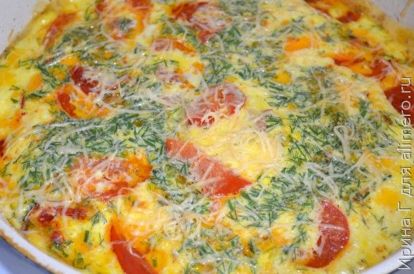 We keep under the lid another minute, and that's it – the omelette with tomatoes is ready.