This is a great and simple breakfast that anyone can cook. Breakfast is tasty, beautiful and satisfying. Preparation takes very little time and effort. I like these simple breakfasts the most and cook them quite often.
A set of products for cooking is minimal and is available in stock for each hostess. In one piece of an omelet, weighing 100 grams, contains from 200 – 300 calories, depends on the fat content of sausages and milk. The breakfast is rich in protein and is a great start to a good day and good mood. Designed for four servings.
Cooking time: 20 minutes
The difficulty of cooking dishes: very easy
Ingredients:
– two eggs
– spices
– milk
– three sausages
– a tomato
– butter
Cooking process
We prepare the necessary set of products.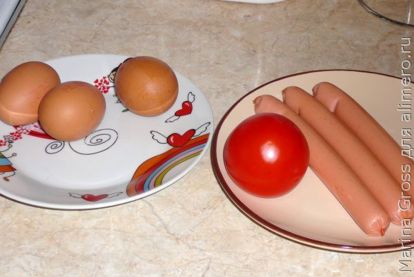 Eggs are seasoned with spices. I used pepper and salt.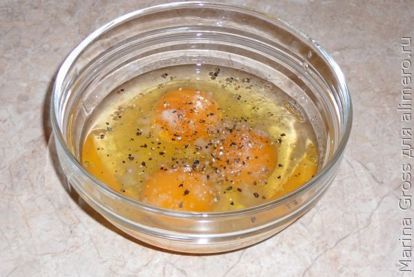 Next, beat the eggs with a fork and add milk. Beat until smooth and pour into the pan. Before that, heat the pan and put on it a teaspoon of any edible oil.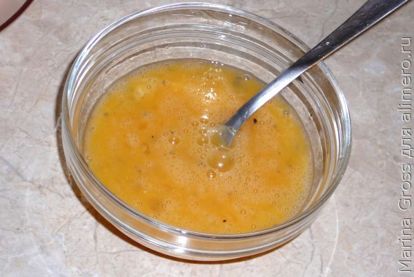 We clean the sausages from the wrapper and cut it into rounds. I use pork sausages.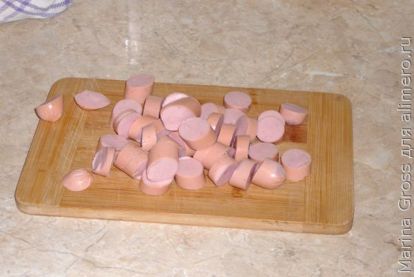 Add sausages to omelette. Fold them all over the surface. Leave for two minutes.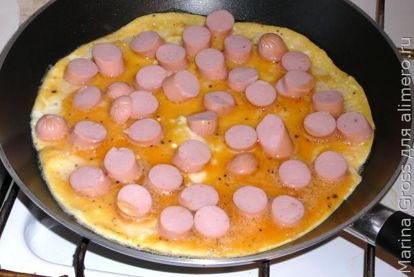 Tomato wash. Can be peeled. To do this, cut the tomato and immerse it in hot water, let stand for three minutes and remove the skin. Cut into rings, and then cut into half.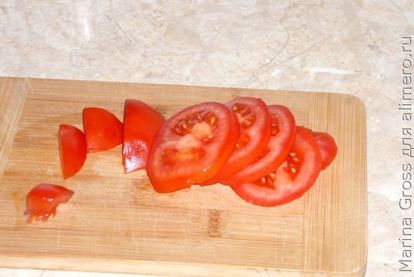 Put the tomato on the omelet and sprinkle with chopped dill. Put the lid on top and fry over low heat for another 7 minutes. Perhaps using any greens, such as onions or parsley, also turns out very tasty.