My husband loves omelet with garlic arrows. No wonder – this is a very healthy, tasty and flavorful dish with an amazing spicy taste. With such an omelette, a spouse often indulged his mother, who lives in the suburbs and at a certain period of growth of garlic breaks them off. This period is short and I offered to freeze these garlic shooters so that I could give my husband one of his favorite dishes to please in the harsh season.
To make an omelet with garlic arrows, I used:
The complexity of the recipe: very simple
Time for preparing: about 30 minutes
Algorithm of proposed actions:
First of all, we warm up the frying pan with vegetable oil and put frozen garlic arrows on it. We fry them on a quiet fire until softened, discolored and unrealistically appetizing smell spread throughout the apartment, stirring regularly.
In the meantime, we clean and chop onion into thin half-rings, and in time send it to already slightly roasted garlic shooters.

Now is the time to cut the sausage (ham / bacon). I prefer in this case long and thin pieces, for example, straws. We send sausage to vegetables and fry all together. Let the salt and a little pepper.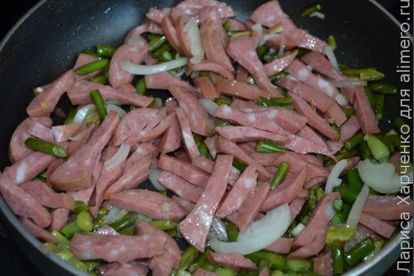 Beat eggs with milk using a whisk or a mixer, add a little salt.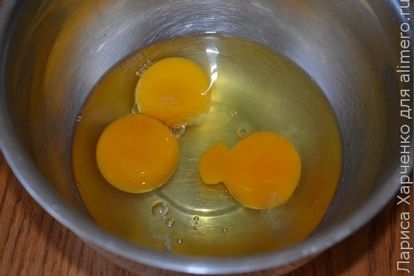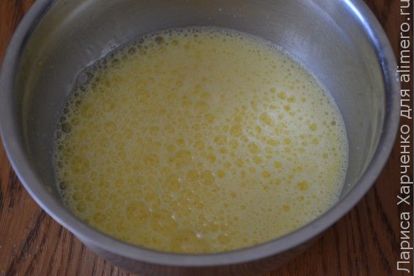 Fill the already roasted vegetables with sausage (ham / bacon) with a well-whipped egg mass, reduce the heat, cover with a lid and bring the dish to readiness.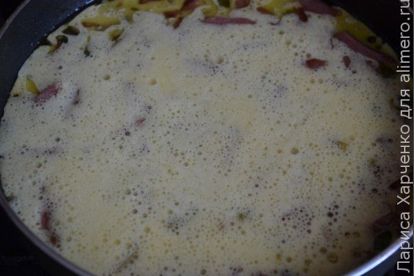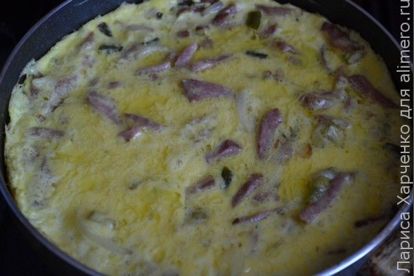 Such an omelet will surely please the male half of any family. The main thing is to take care of the stocks of amazing garlic shooters since summer.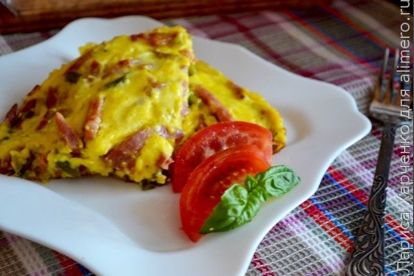 I hope my recipe is useful to someone.