A hearty breakfast is a must for most of us. After all, everyone at the beginning of the day should have strength for all things that are in the plans. In addition, according to all principles of proper nutrition, it is best to consume most of the calories just for breakfast – this is almost harmless. Today I offer you a recipe from the discharge full before lunch.
Eggs are known for their nutritional value, it's not for nothing that they are most often chosen as the basis for breakfast. It is an excellent source of protein, various vitamins (groups B, A, D, E) and minerals (calcium, iron, magnesium, phosphorus, etc.). Also found in eggs is coenzyme Q10, which protects our heart from disease.
As for the yolk – the controversy is still going on: whether the cholesterol contained in it is harmful. In the egg yolk about 5 grams of fat, and only 27% are harmful saturated fats. The main thing is simply not to exceed the rate of consumption, which is about 6 eggs per week for an adult.
So, the omelet recipe.
Degree of difficulty – just elementary.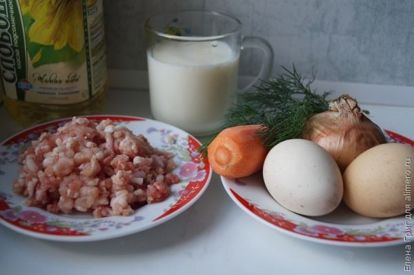 We clean the carrots and grate them.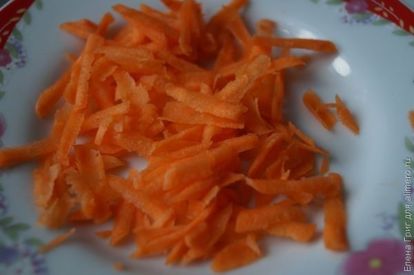 Onions, too, clean and nashinkuem.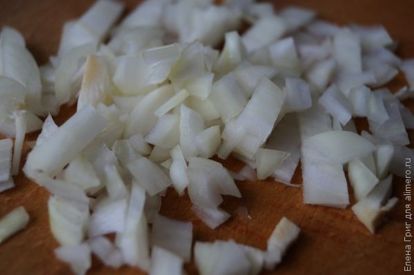 Fry them a little in butter, then add the stuffing.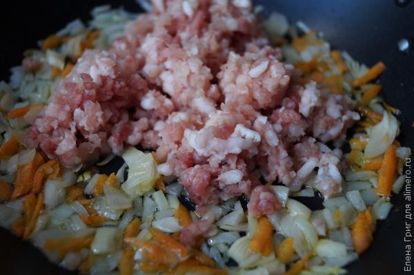 While stirring, cook, and in the meantime, beat the eggs with a mixer, pour the milk, salt a little.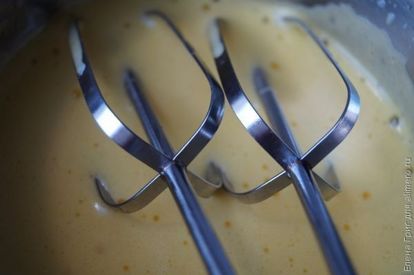 Add salt and pepper to the pan with minced meat and vegetables.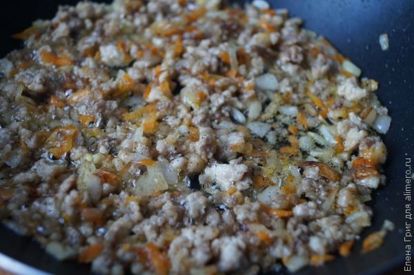 Pour the omelette mixture into the pan.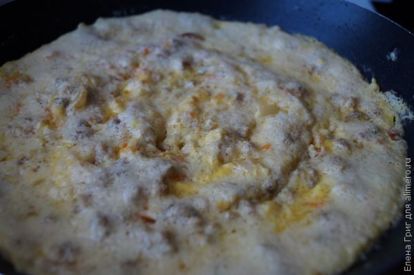 We will cook on moderate heat. Checking the bottom – not to burn. When reddened enough, gently turn the omelet.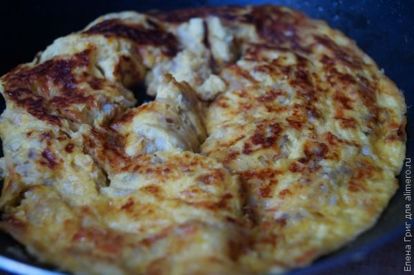 Serve our hearty breakfast hot with fresh herbs (I have it dill).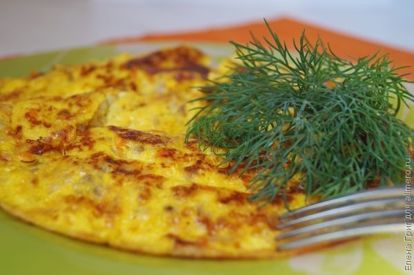 I wish you a pleasant experience!