This recipe is perfect if you want to treat your home healthy and simple, but at the same time original breakfast.
We in the family also often prepare such an omelet on weekends for the so-called brunch (from English breakfast and lunch), that is, a late breakfast that flows into an early lunch. And today, on Sunday afternoon, this dish has once again helped me out.
Omelette is very nutritious, due to cheese and tuna. And all the more, I know, if there is tuna in the dish, then mine will definitely eat it on both cheeks, because canned tuna on the menu of our family is in high esteem.
To make an omelet we will need:
eggs-5 pcs.
canned tuna – 1 small jar
Feta cheese – 100 gr.
1 onion
salt and pepper to taste
Difficulty: minimal.
Cooking time: 30 minutes.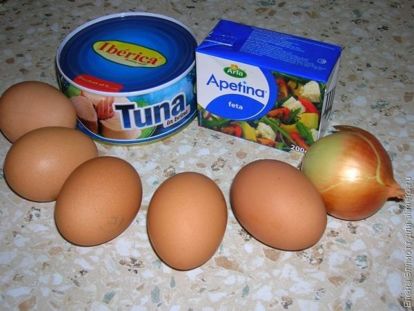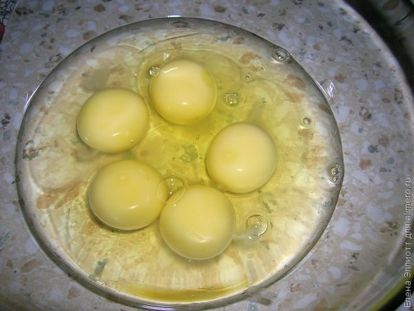 Onions cut into half rings and add to the eggs.
Feta cheese is cut into cubes, as far as its crumbly texture allows, of course.
In general, there can be several variations of the filling. Instead of feta, you can use any other pickled cheese that will be on hand: cheese, Adyghe, etc. With feta, it seems to me the most successful option.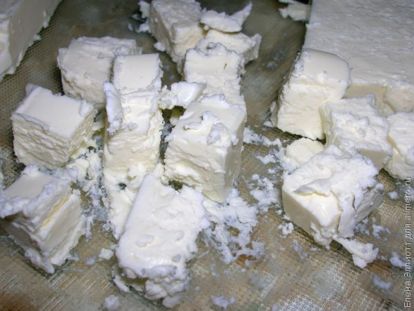 Drain the liquid from canned tuna and knead it a little with a fork. I usually use tuna in my own juice, but if this doesn't turn out to be the case, then tuna in oil will do.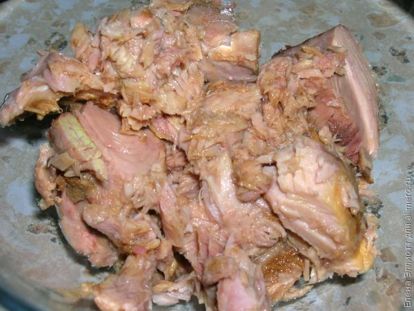 All mix. Salt and pepper to taste. Although the additional salt is almost not needed, feta itself is already quite salty.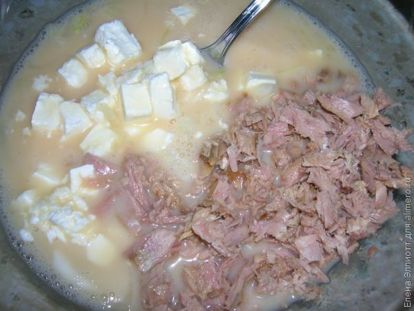 I almost always do not fry the omelets in the pan, and bake them in the oven. So the omelette is more lush than in a frying pan. Yes, and baked is considered more useful than fried.
We take a rather high form for baking, because in the process the omelet will rise 2 times. We lubricate the form with oil, pour the mixture and put it in the oven, heated to 180 degrees for 20 minutes. Bake until a ruddy crust appears.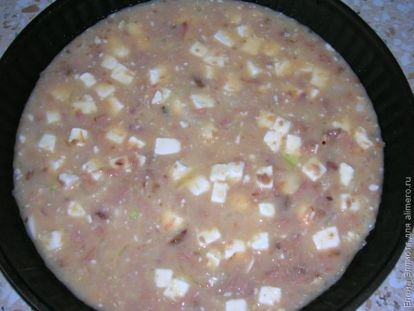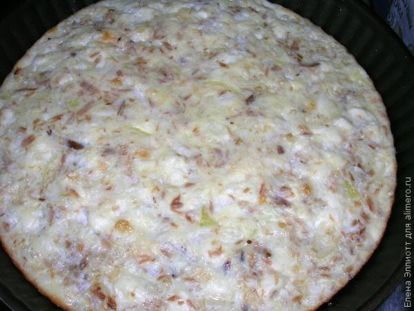 Omelet in this recipe is very juicy and satisfying.