I have always been seduced by nutrition that is full and balanced. But when I see a pumpkin, I can come up with a lot of different dishes with it. That is, I will add to products that, at first glance, really do not converge. But every time the pumpkin pulls out the dish. And then there's cottage cheese and vegetables …
So it was this time. Do you need eggs? It is necessary. Scrambled eggs or eggs in a salad bored? Bother. So I somehow came up with a whole series of such dishes like today's. Simple, but tasty. Hearty, but low-calorie. Therefore, I invite to the table!
Time for preparing: with half an hour, not more
This omelette so cute turns out that it is not a shame for him and the guests to endure. After all, I tried to make the colors bright. This is especially true of my favorite and such a universal pumpkin (I could read a lecture on the usefulness of this orange beauty!). Well, as you understand, we take a pumpkin – peeled and finely cut.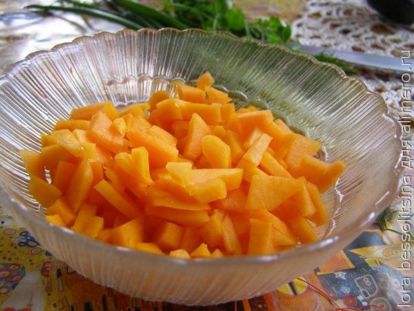 A frying pan is already on the stove – we put a piece of oil and water and pour it (so that it covers the bottom). And take up the cottage cheese – it will be a pleasant basis for our original omelet. I like the curd to be zerninki, not the mass that can be spread on bread. Rub it slightly.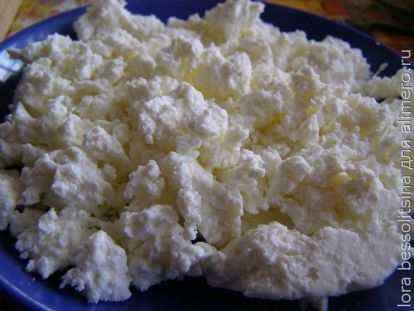 Now you can send a pumpkin in a frying pan and simmer on a tiny light. The next is Bulgarian pepper. It is so bright – not only in color, but in taste, aroma, that you don't need much of it – lightly. He is in an omelet so it will look beautiful! Thin little bars – what you need! Well, add some tomatoes.
Now let's see – how is the pumpkin? We do not let all the water evaporate at once – let it sweat slightly. Greens are always good in such dishes. I had a green onion (I took only the green part), dill and a little parsley. Grind as much as possible.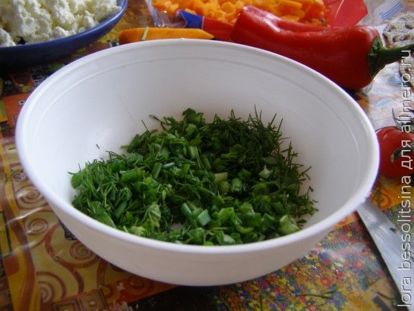 Well, now it's the turn of the eggs. I like such an omelet from two eggs and one yolk – the color and taste of the omelet will be amazing. In a small plate it is necessary to beat them.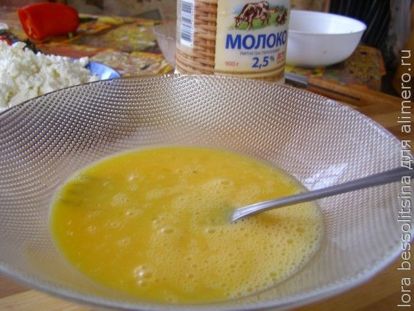 After adding the milk to the eggs, beat again and look again in the pan. Still have some moisture? Mix cottage cheese with herbs.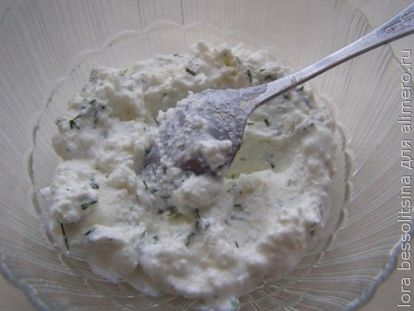 And now let's do a layer-by-layer stacking of all our ingredients. In what order? How do you like it better – from the rearrangement of the components in this case, nothing but the appearance will change (except for the cottage cheese it is better to put down). What have we forgotten? That's right, cheese! Natrem or cut – it's up to you. If only he was.
Now, fill the vegetables and cottage cheese evenly with an egg-milk mixture, cover with a lid and simmer for a few minutes under the lid. When all the moisture is drained, you can serve on the table, the omelet should be hot. Oh, and it was delicious)