Breakfast for each person can be considered the most important and most integral meal – not only our state of health, but also a fighting positive attitude for a long working day depends on how nourishing, tasty, healthy and pleasing the eye is.
Scrambled eggs or all its derivatives are considered to be the classic breakfast option … It can be scrambled eggs, fried eggs, poached eggs, omelets, etc. In our family, preference is given to the last example, but with all sorts of different variations.
Just the other day, early in the morning, having an extra free hour in reserve before going to work (due to the transfer of time an hour ago), I decided to dream a little and, armed with a camera, set about making an omelette with breakfast filling.
For omelette, I used:
I prepared the stuffing for an omelet from:
– two halves of colored pepper
– three champignons
– two tomatoes
– salt and spice
– 50 g grated hard cheese
– 1 tbsp. vegetable oil (for frying)
The complexity of the recipe: lowest
Cooking time: about half an hour
Algorithm of proposed actions:
First of all, I took up stuffing – as you already understood, it will consist of vegetables, mushrooms and hard cheese. Accordingly, all these components need to be prepared right away.
Bulgarian pepper, mushrooms and tomatoes (without skin), we cut into cubes, and grate cheese.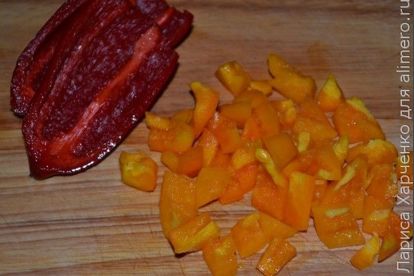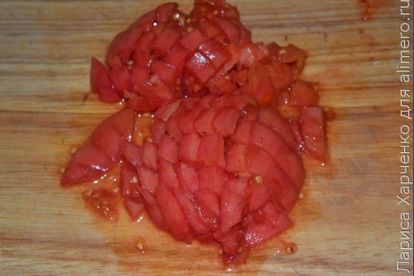 Now we put the pan on the fire, heat the butter and fry the vegetables and mushrooms until done, seasoning them with salt and spices.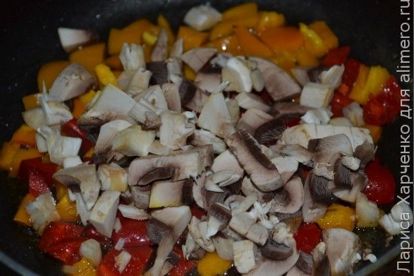 Now let's do the omelette itself – armed with a mixer, first beat only the eggs, and then with the addition of salt and milk.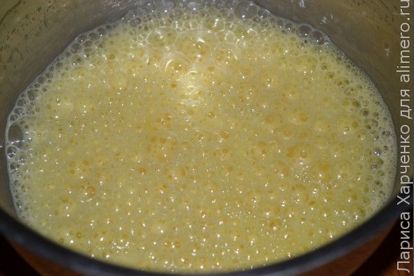 We will need another pan – pour the egg-milk mixture onto the well-heated butter (it needs quite a bit) and cook an omelet for about 3-4 minutes – wait until the lower part grabs.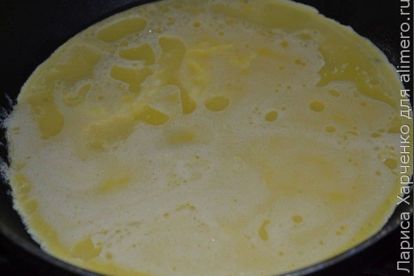 Now on one side of the omelet lay out the ready stuffing, and sprinkle it with grated cheese on top.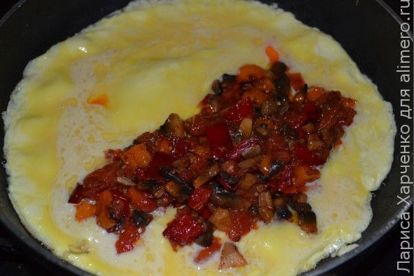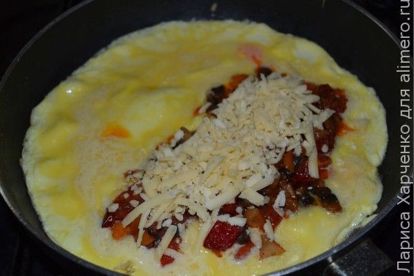 And then use the spatula to cover the filling with the free side of an omelet, slightly pressing down the edges.
Just a couple of minutes and the omelette with the filling is ready – a beautiful serve will surely lift your spirits and inspire another victories.