Savory curd dishes – this is a separate culinary world! At least, that's how I see him 🙂 And not just a separate one, but also full of surprises!
I have already shared with you a recipe for a vegetable casserole with cottage cheese and a diet pie with chicken. Now it is the turn of rolls with savory curd filling.
They can be eaten right in this form, and can be served as a canape. In both cases, I guarantee it will be delicious !!
So, necessary ingredients *:
* From this amount of ingredients you can make 6 small or 3 large rolls.
I decided to make small rolls. It seems to me more interesting)) Therefore, I took a frying pan of the appropriate size.
Garlic squeezed through the press. Smashed 1 egg, added a little salt, white and black pepper, as well as about 1/6 of the existing garlic. Whipped.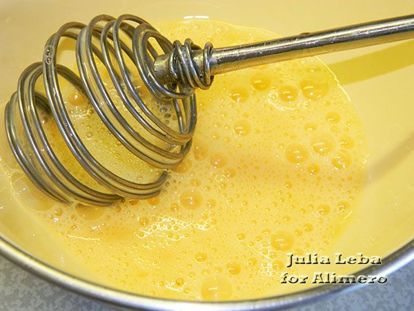 Poured into a heated pan with olive oil.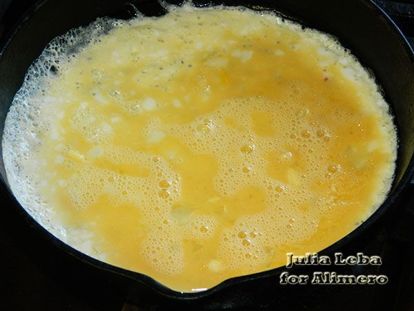 As soon as the omelette grabbed, laid it on a plate. I did the following and so 5 more times.
It is probably easier for someone to beat 6 eggs at once and pour 1/6 of the mass into the pan each time. But it's not very good with my eye, so it's easier for me to do it separately)
I got 6 omelettes with a diameter of about 14 cm.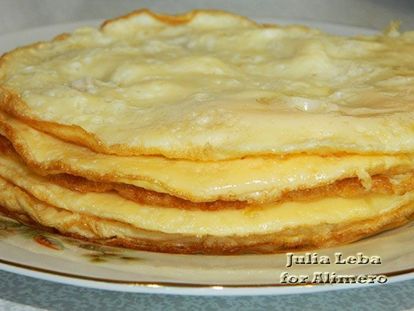 For the filling, I put together cottage cheese (fat content — any, for me — 9%), coarsely grated cheese, salt, thyme, rosemary, white and black peppers. If desired, you can add chopped greens.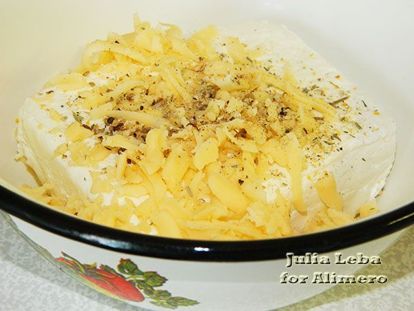 Carefully stirred the mass.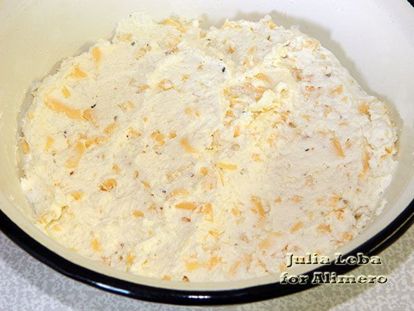 Laid out the stuffing equally on each omelet.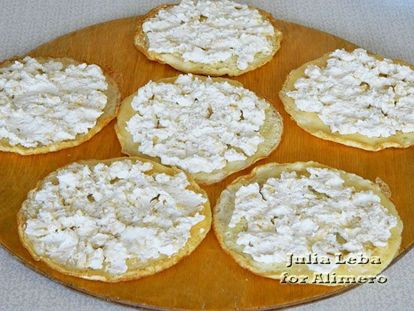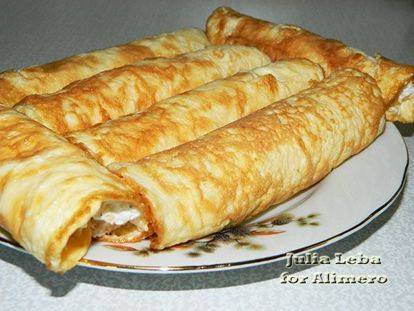 You can eat right away, but it's better to let them stand for about two hours. During this time, the filling will soak the omelet.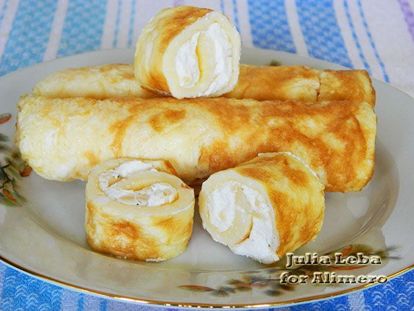 If you decide to serve as a canape, then cut into not very wide slices straight or diagonally.