What to cook for lunch? To make it tasty and satisfying and fast? Do you ask yourself such questions? I am very often!
I know many people who have their main meal at noon. And the main means exactly the hot dish. I must say that I do not belong to those.
In general, due to the nature of my work schedule, I prepare something more thorough much later than 12 o'clock in the afternoon. But after breakfast, which usually consists of one or two cups of coffee with milk, I need something to refresh myself in order for the brain to work further 🙂
In my opinion, scrambled eggs in this regard is very good! I love both fried eggs and talker with the addition of various products. Most often it is tomatoes, cheese or Doctor sausage.
But today's option is different from those listed above. I had some chicken breast left. I did not bite my hands with baking cutlets or making chops of such a quantity. Especially considering the fact that I do not cook one myself. The recipe came to my liking, so I share it with you. So.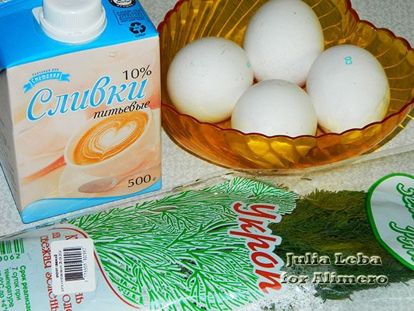 Breast fillet thoroughly washed, freed from excess film, cut into small pieces.
Pan with butter set on medium heat. A couple of minutes laid out chicken breast.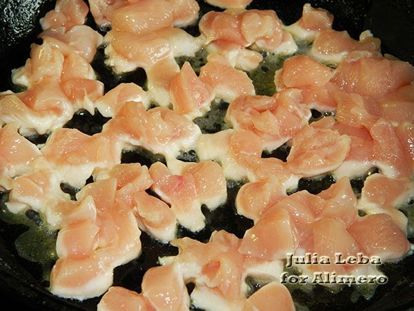 She fry for 4-5 minutes on both sides so that the wet areas disappeared. Poured sea salt, a little turmeric for taste and color. Grind the rest of the spices.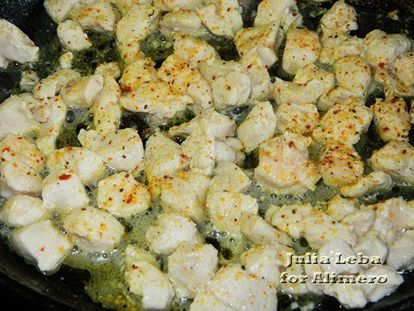 Filled the chicken with cream, covered with a lid and left to stew for 5 minutes.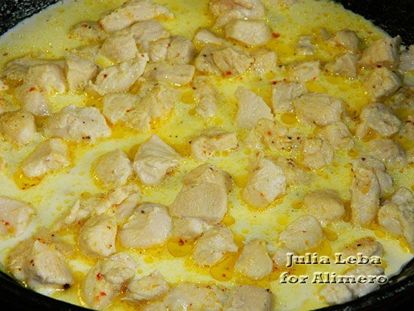 Meanwhile, in a separate bowl, broke eggs, salted.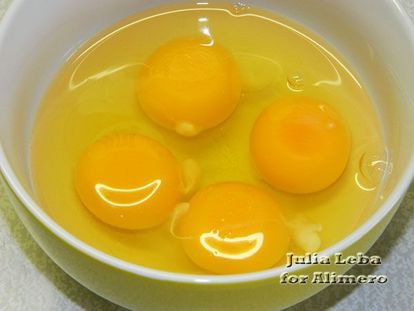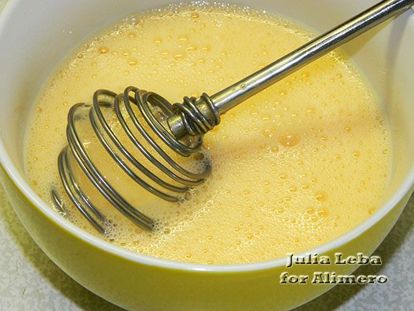 I chopped the fennel greens and let the chicken fillet in the cream.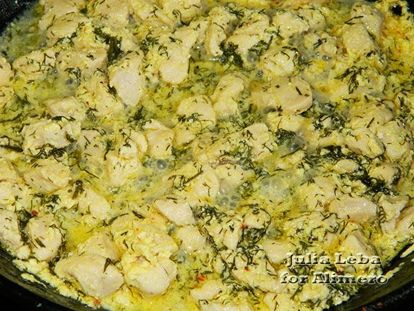 Then poured eggs.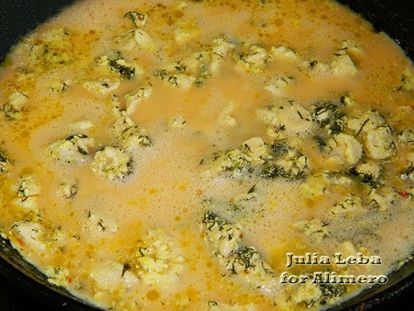 She covered the lid again and cooked it until it was ready.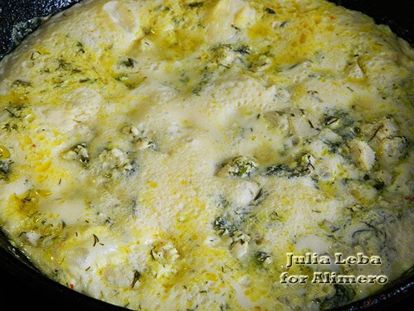 She scrambled scrambled eggs into sectors and sliced ​​together with tomatoes.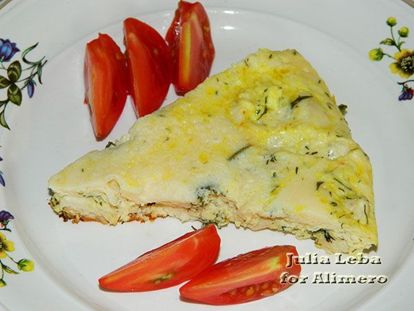 For me it is a full meal! After all, scrambled eggs get really very satisfying. And also – tender, due to the fact that the breast was stewed in cream.