Today's my recipe is a great option for a very fast, tasty and super healthy breakfast for the whole family! After all, you must admit that the combination of eggs, cottage cheese, spinach and tomatoes in one dish is not only incredibly successful, but also very tasty, healthy and nutritious enough!
To make such a wonderful omelet, we will need you (the quantity of the offered products is for 2 small portions):
Cooking time: up to 15 minutes
The difficulty level of this recipe: minimum
The steps suggested during the preparation of the spinach omelet are:
First, peel and chop the onion – I ground it a quarter with rings.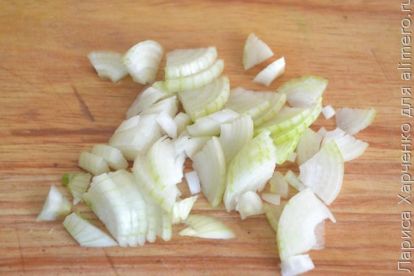 Heat the vegetable oil in a pan and lay out the chopped onion – fry it for a couple of minutes over medium heat.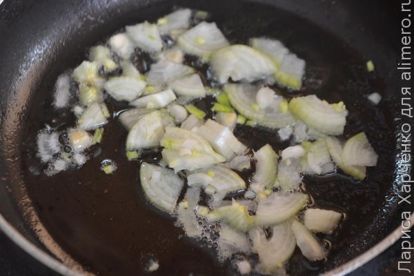 In the meantime, we sort out, wash and finely chop the spinach.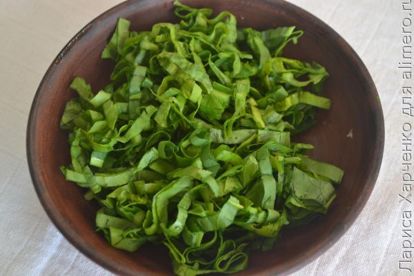 We spread it to the already slightly browned onions.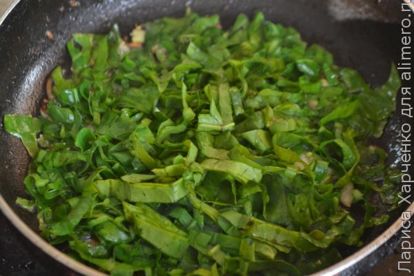 Next, chop the tomatoes.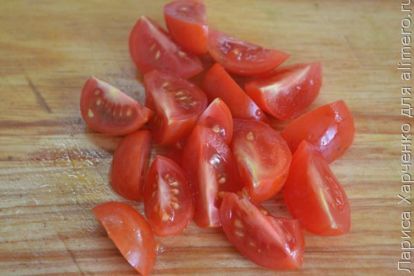 They are also sent to the pan and lightly fry everything until soft greens and tomatoes. We let on a pinch of salt and black pepper, gently mix.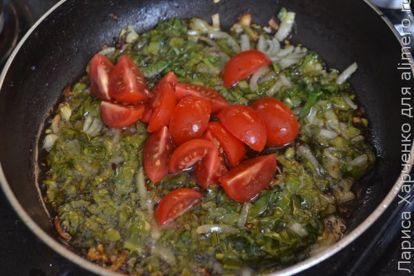 Now we break the eggs – I, as you can see, have a home-made natural product.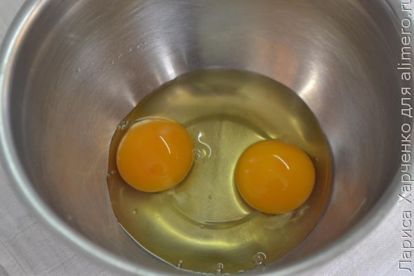 Next, add cottage cheese to the eggs – it is also home-made.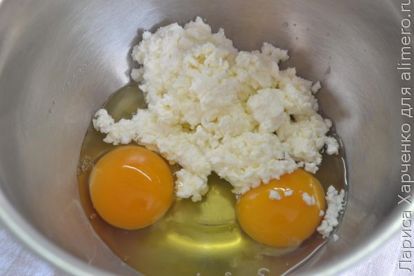 Immediately let off a pinch of salt and beat everything with a whisk.
Pour the egg-curd mass into the pan and cook an omelet on a quiet fire under the lid, turning it over once.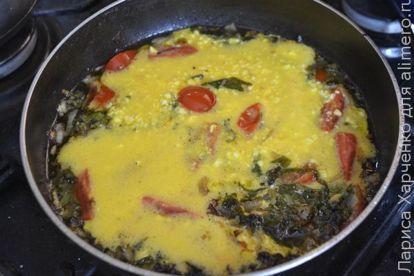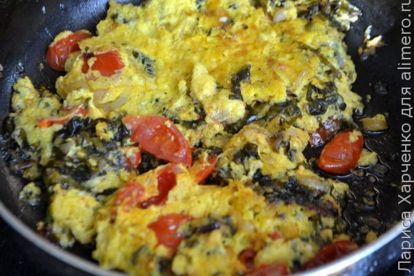 Serve the most delicious and healthy cottage cheese omelette with spinach and tomatoes exclusively hot, sprinkled with a handful of grated cheese and garnished with fresh herbs.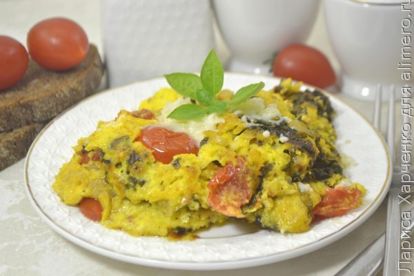 Cook with pleasure!