In order to taste something tasty and interesting it is not necessary to go to a restaurant and spend a lot of money. For example, Italian cuisine is popular with many, but beautiful and mysterious names scare, it seems that only a professional can cook it. Far from it, an example of this is today's dish.
Risotto, it turns out, can be perfectly cooked on your own, and quickly enough, the main thing is to stock up on essential products. The recipe for this seafood dish I submit to your attention.
Degree of difficulty – not difficult.
Time for preparing – 30-40 minutes.
For cooking seafood risotto we need following ingredients: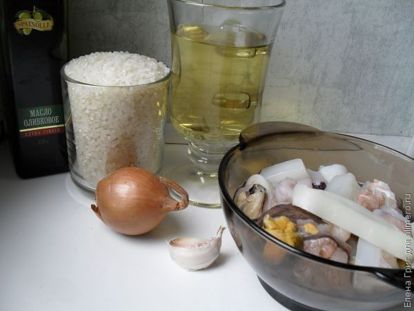 Peel and chop the onion.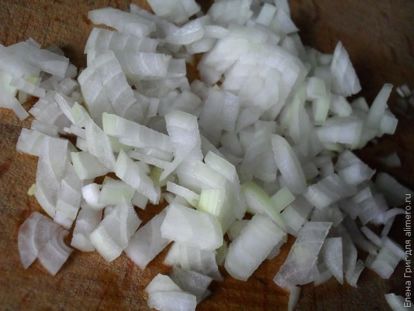 Crush the garlic clove with a knife.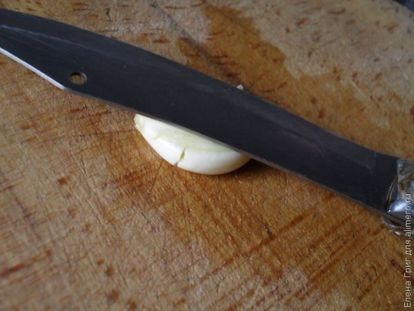 In 3 tbsp. Spoon olive oil and fry the onion, then add garlic to the pan. Cook for 3 minutes.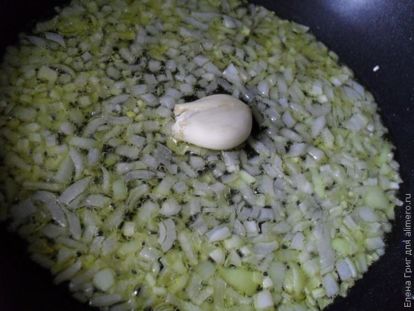 Rice should be taken exactly round, there is more starch in it, and not rinsed before cooking, so that this starch does not wash off. It is necessary for the creamy consistency of rice in risotto. So, add dry rice to the pan with onions and garlic.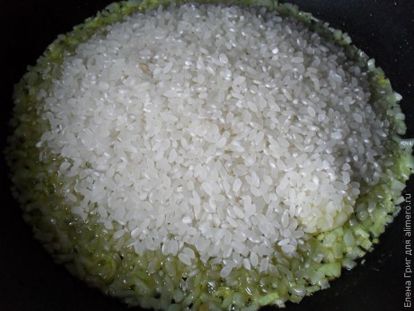 Stir a bit until the rice color changes, then pour in the wine.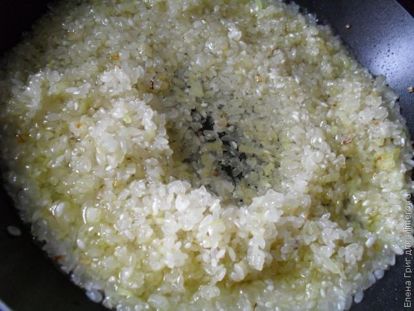 When the wine is evaporated add seafood.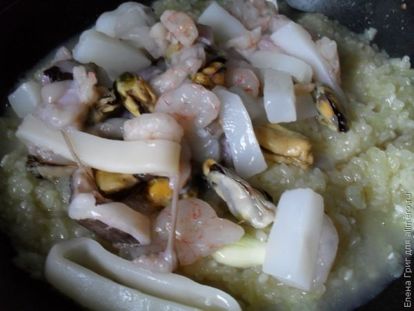 Then water or broth, and to add in the portions in process of absorption of liquid. Therefore, it is in the process of cooking that you need to determine the amount needed Cook over low heat, stirring constantly for about 20 minutes.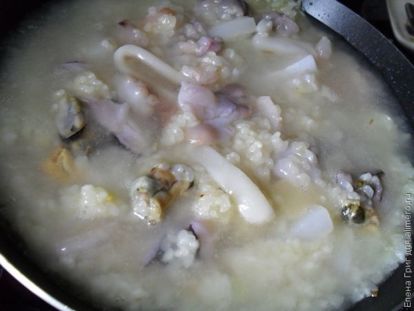 Salt and pepper, the readiness of rice is determined by taste and as it absorbs the liquid.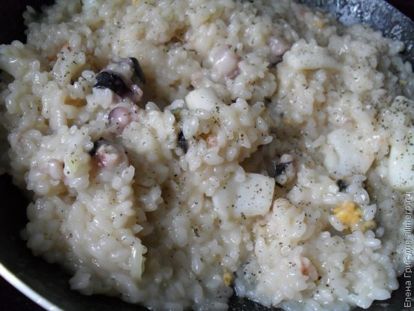 At the end add 1 tbsp. spoonful of olive oil and mix thoroughly. Serve at the table.