The other day, I accidentally caught oyster mushrooms. So good luck! I'll make a risotto with them.
I love risotto for its flexibility. Indeed, besides mushrooms, it can be cooked with seafood, vegetables, pumpkin … You can invent and find for yourself the perfect taste balance of a combination of rice and other products.
In general, mushroom risotto is on the agenda today. With my amendments, really. I hope the Italians are not offended 🙂
To prepare mushroom risotto, you need the following products: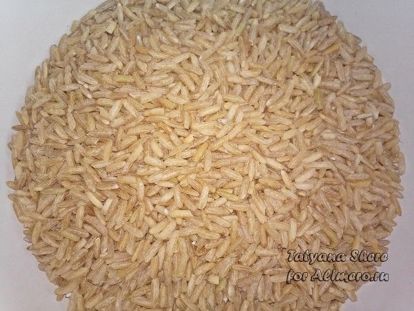 Put the rice in a pan to the onions and garlic.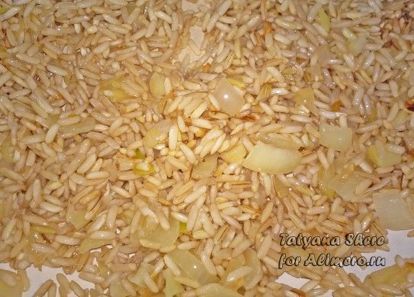 Roasted minutes 3, stirring constantly. At this stage, approximately 1 cup of white dry wine is usually added, but I do not like the taste of the products after the heat treatment with alcohol, so I immediately add boiling water so that it slightly covers the rice.
It now remains to wait and stir the rice. And add boiling water – as soon as it evaporated, I added new portion.
5 minutes before the end laid mushrooms, salted, added a mixture of peppers.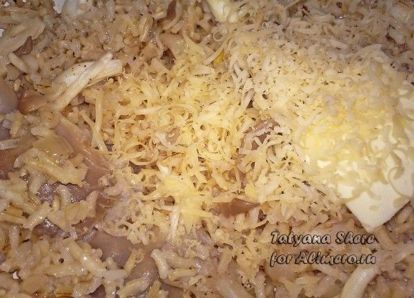 Then added a piece of butter and grated cheese. Stirred up.
Everything, mushroom risotto is ready!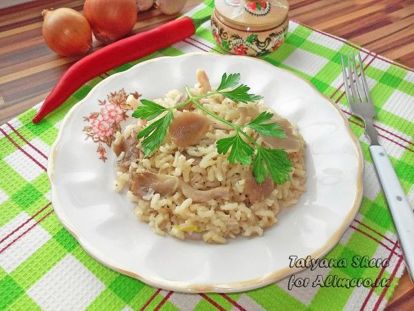 Enjoy your meal!