Corn has never been my favorite vegetable. As a child, my mom, who loves corn more than anything else, sent me to the market every day for the next package every autumn. Not only was I terribly lazy to drag myself onto the market by tram, it was half the trouble, the most chilling horror was that I had to bargain there. And bargaining for me was unbearable then. I was sweating cold. Autumn was hell for me because of this stupid corn.
Years have passed since then. I can bargain with pleasure, in the mood, my mother still loves corn, you can buy corn in the supermarket without straining, life, as you can see, has improved. And I tasted corn. And, I will not say that I fell in love, but I got carried away.
My enthusiasm spurred a friend who dragged me a bag from Voronezh. So for my culinary experiments there is not only a field and desire, but also raw materials.
This is the risotto I was looking for, found and planned. A duck breast attached to it by the method of exclusion. But, you know, if corn thinks of duck breast for the role of a prima donna, the breast will win anyway. Such a fate.
Time for preparing: 1 hour (if you do not cook corn; if cook, then 3 hours)
Ingredients for duck:
– duck breasts – 2 pcs.
– salt, pepper – to taste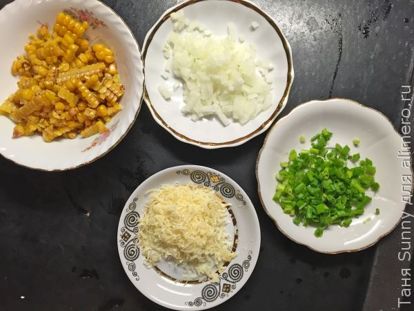 Cheese rubbed, chopped onions. Risotto requires constant attention, so I prepare all the ingredients in advance. Broth must be heated to a boil. I warm in the microwave from ice to boiling water, right in the glass jar in which it was frozen.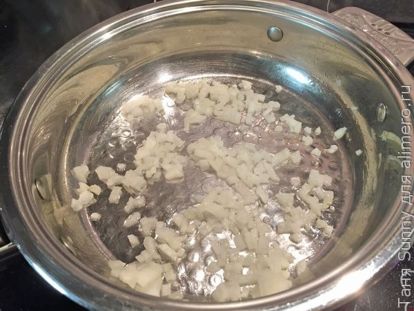 Onions warmed over medium heat in oil to transparency, about five minutes.
While warmed up the oven to 180.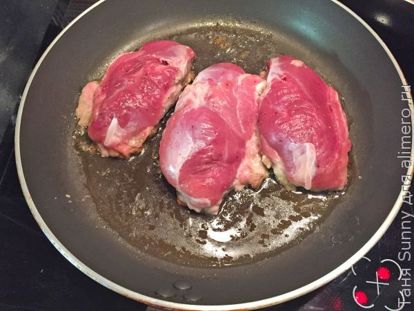 Engaged in breast. She roasts half an hour, then 10 minutes should walk. Total 40 minutes. A risotto is cooked for about 20 minutes and does not lie. Laid out the breast on the skin to melt on a small fire. Details of the ideal technology for Ramsay and described here.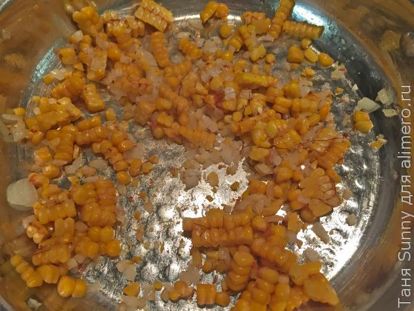 When the onions were ready, I added corn kernels and warmed it all together for a minute.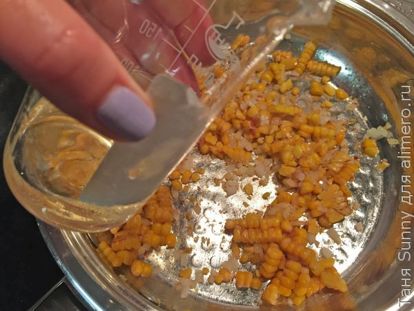 I added some wine, waited for it to evaporate, two minutes.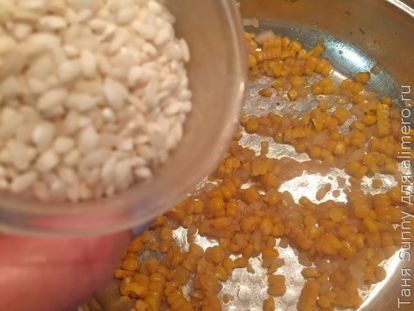 Covered rice. Rice should not be washed in any case: starch, which is usually washed off with water for crumbling, is just right here, because the risotto should not be crumbly, but should be creamy.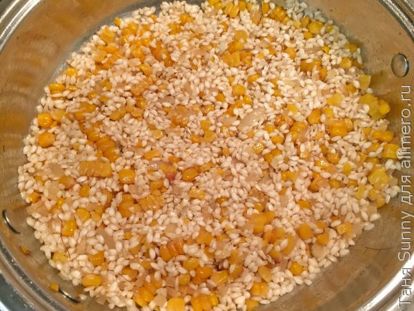 I stirred everything, covering the rice with oil, and warmed a minute.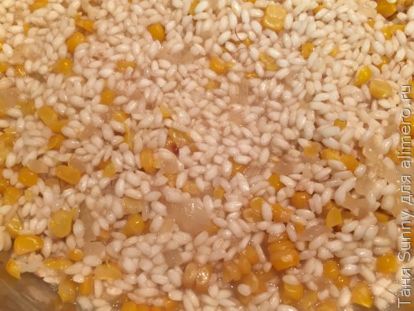 She added a hot soup soup ladle so that it all did not stop boiling over medium heat. In risotto, the broth is added gradually: the ladle – evaporated – the ladle – evaporated, and so on until the end. My broth is salty; if not salty, it's time to salt it so that the salt soaks into rice.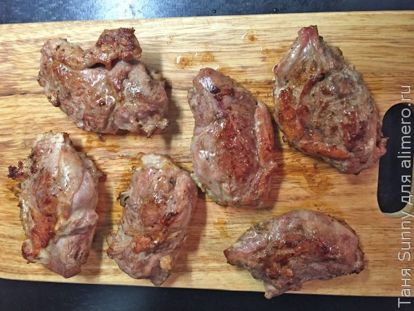 Somewhere near the end of the risotto, the breast is ready, I took it out of the oven and put it on a board. She has to go for a walk in the cold so that she can stop preparing.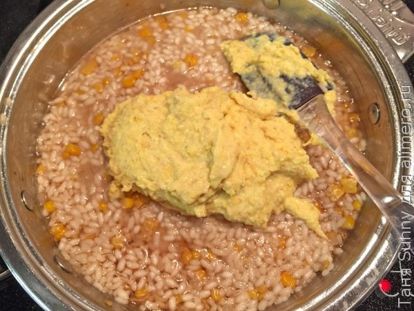 When the rice is almost ready (it should be creamy on the outside with a clear crunch in the core, al dente, but, of course, not stick to the teeth), the corn purée interfered, it warmed up.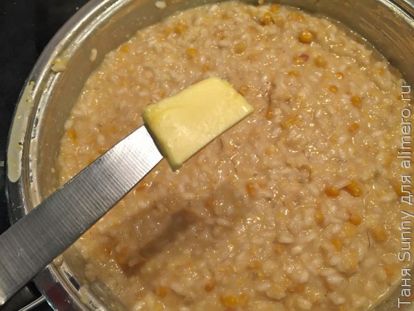 Added a little butter (or better – mascarpone or homemade sour cream).


I added a bit of parmesan (this is to taste: my child rises if parmesan is clearly felt, so I put a little on it). Here you can see the risotto waving Tatyana with stigmas.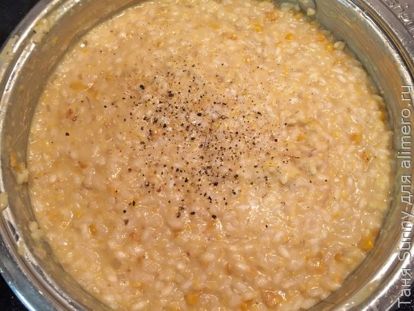 Pepper, salt, brought to taste.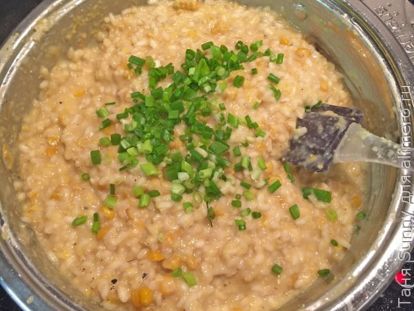 Green onions. Stirred, warmed a minute, so that he only slightly lost his sharpness.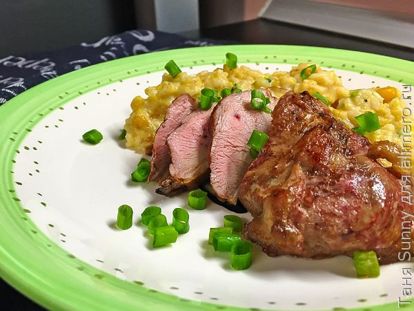 And voila. Here and breast arrived. Mine were led, but soft and juicy.