Indian culture and Indian cuisine have always attracted me with a desire for a healthy diet and a healthy mind. But I was especially impressed by the trip to India. Now I occasionally use the national recipes of this nation. And today I was cooking a green pea pulao and cheese.
At first, I poured rice in a bowl and washed it in cold water until the water was clear.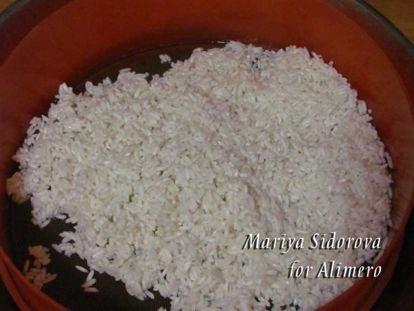 Then she took Adygei cheese and cut it into cubes.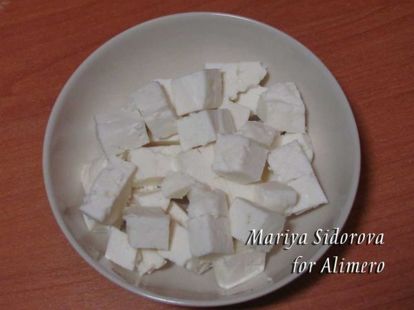 Then she put the cubes of cheese in the pan.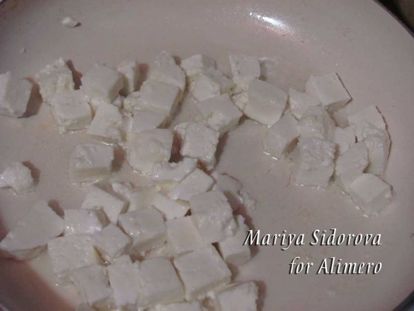 She grilled them in a little oil until they were browned.
In a cup of warm water poured 2 tsp. salt and turmeric, and then thoroughly stirred.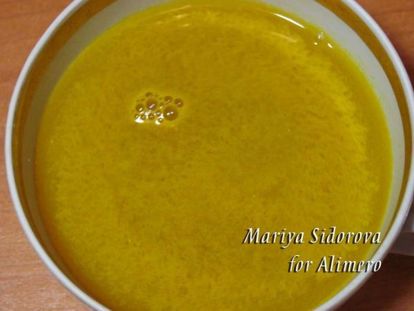 She put roasted cheese in there so that it was thoroughly soaked.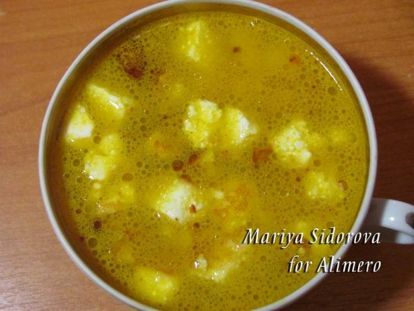 The rice should be cooked in a thick-walled pan, but I decided to do it in the wok. Poured there 2 tbsp. l vegetable oil and set on fire.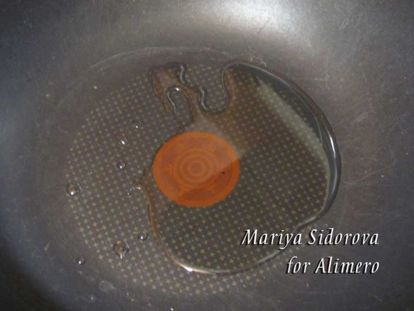 He heated the oil and put there the cloves and ground cardamom, roasted them for 1 minute.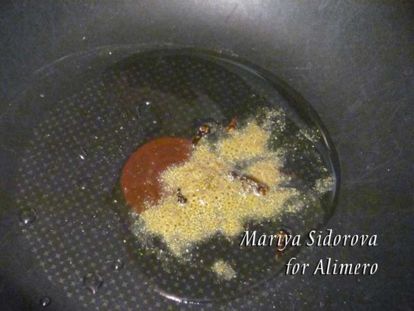 Then I added rice and green peas to the wok (if the peas are ice cream, you must first pour it with boiling water).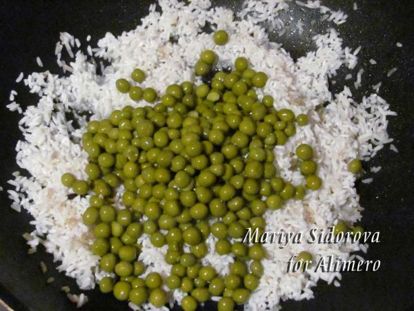 Roasted a few minutes, stirring.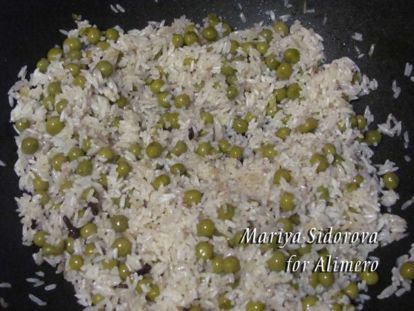 Poured 550 ml of salted water (1 tsp. Salt) into the wok.


Over high heat quickly brought the water to a boil and stirred rice once.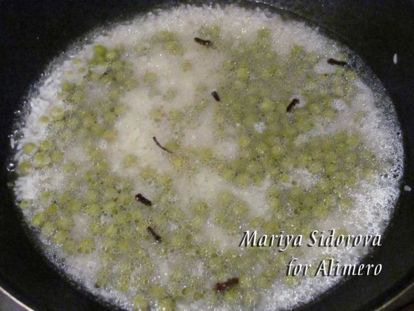 When the water boils, turn down the heat to medium and close the wok with the lid.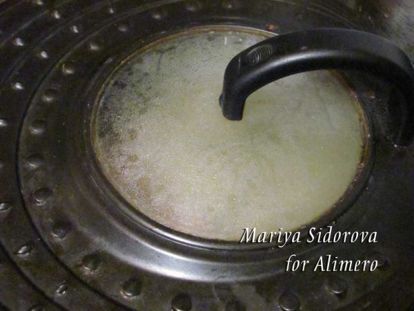 Cooked rice for 15–20 minutes without stirring. Then she turned off the stove and opened the lid for 3 minutes so that the excess moisture would evaporate.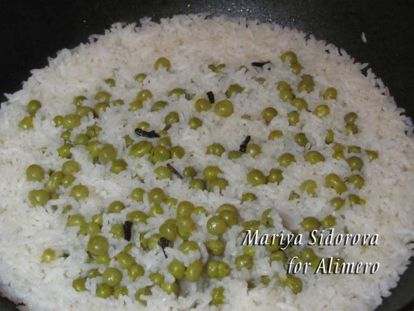 Pulao with green peas ready!
When serving, gently stir the rice with a fork, add slices of dried cheese and put the butter.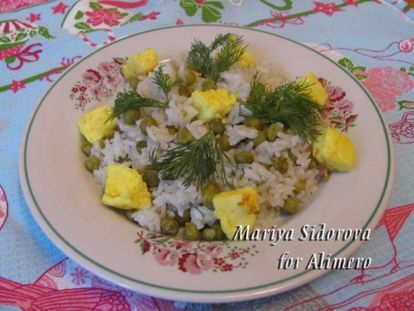 Enjoy your meal!