Pilaf is originally meat with rice, and already in the cooking process, each hostess has her own secrets so that the pilaf will turn out the way his family loves. Here I offer for a general discussion my recipe for pilaf.
Why proportional? Because all products are taken in a single weight:
0.5 kg of rice
0.5 kg of pork,
0.5 beef
0.5 kg of vegetables (onions and carrots in half),
Waters are two half-liter jars.
Spice.
And now in order.
Meat cut into small pieces and fry on high heat on both sides.

Remove from the pan while it was fried, you had to chop the onion and grate the carrot.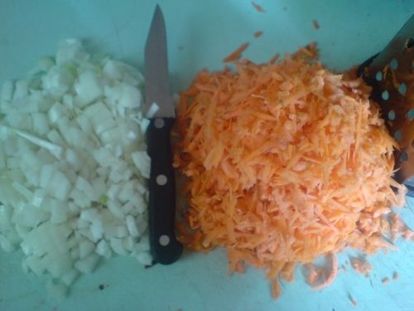 After the meat, put the onion on the same pan and stew until golden brown, pour the carrot and wait until it becomes soft. Add spices to taste. Pour rice, I always take steamed. It can not fail! And I fry everything together – rice and vegetables.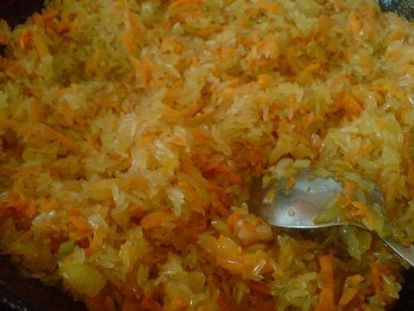 In a saucepan with a thick bottom, put the meat on the bottom, pour the resulting rice-vegetable mixture on top. Fill with hot water. From above, we put 5-7 cloves of garlic, bay leaf right in the upper layer of the peel. And without stirring, cover with a lid, set on fire.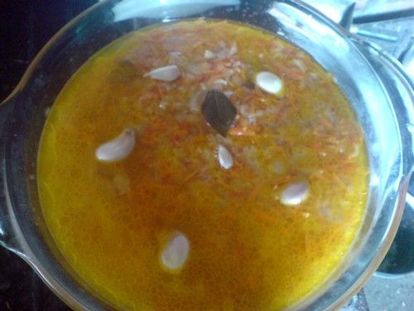 We wait until it boils, and after that we make as little fire as possible. If there is a divider, it is better to use it.
After 40-50 minutes, the pilaf is ready.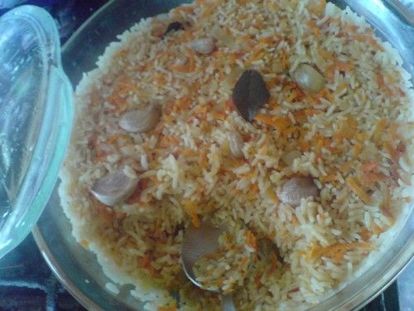 Can be served at the table. Moreover, sour cucumbers sliced ​​with onions rings and a pair of spoons of vegetable oil will only improve the taste of the dish with meat.