Probably, there is no such person who would not like pilaf. And, I think, there is no such hostess who never cooked plov. Not surprisingly, this Uzbek national dish is not just a national food, it is a real national art. Pilaf is adored, he is ready to eat every day, even verses and sayings are written about him. However, not only in East Asian countries pilaf is so fond of, the whole world is experimenting with this mysterious, intoxicating aroma of spices, a dish.
Pilaf has a thousand options. It is made with seafood, game, without meat in general, but only with vegetables and even with fruit. In each country, the chefs add their own specialties to the dish, and each and every one of them gets pilaf excellent.
For me, too, there is no single recipe for pilaf. I am generally against the monotony and against the exact repetition of someone's recipes. Cooking is a creative process, I love to adapt certain recipes to my tastes and to the tastes of my family. Therefore, today's my recipe is one of the non-classical methods of cooking pilau. I hope you will find it interesting too, and you will also want to make this simple and unusual pilaf with a small twist.
Time for preparing – 1 hour
Pork ribs are quickly fried on high heat, slightly salted. We put them in a large heat-resistant dishes, in which we will put our pilaf in the oven.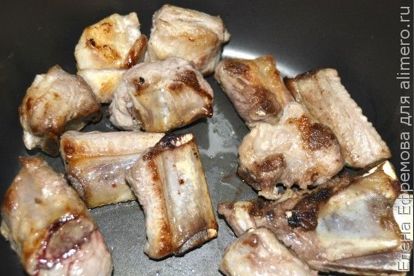 Chop onions not very finely, fry in vegetable oil. Cut the carrots into strips and fry. We send vegetables to meat.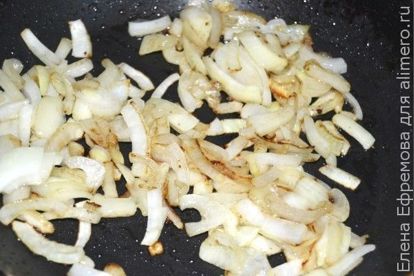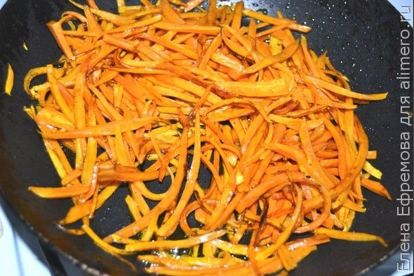 Pour well-washed rice to meat and vegetables, add diced apples, peeled garlic cloves (who loves, can put the whole unpeeled head).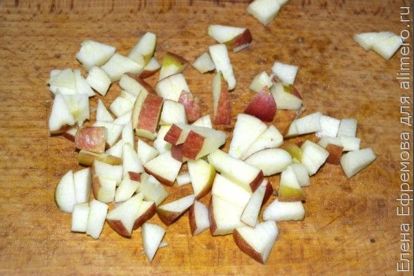 Add spices, salt, vegetable oil and fill it with water. The amount of water should be either two to one with rice, or 2 cm above the rice level.
I choose to mix everything at once, because it is easier to determine what is missing and, if desired, add more salt or spices. In addition, I like the taste of the friends who made friends in the process of cooking more. However, you can not mix at this stage, and do it at the end of cooking.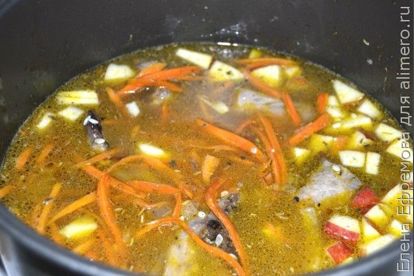 We cover the dishes with foil, press the edges tightly and send to the oven for 40-50 minutes (180 degrees).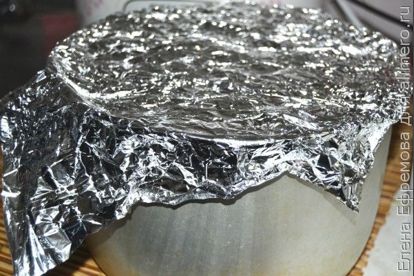 We take out our pilaf, remove the foil, mix. If necessary, you can still hold the dish in the oven for about ten minutes.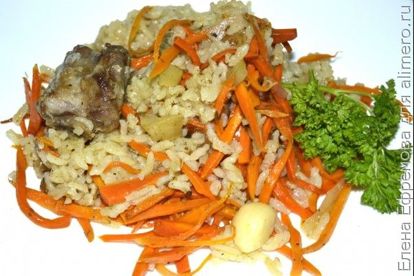 You can serve pilaf with anything, it does not matter much, because the pilaf itself is great. A small presence of apples will give spice to this beloved dish and give new emotions to everyone who tries it. And, as always, enjoy all the appetite.