It is rather not even porridge, but a very unusual side dish. Hearty and very helpful. Perfect for observant fasting, and for everyone else who wants to diversify their everyday lunches and dinners.
Not so long ago, I fell in love with cereals from all kinds of cereals. As a child, I practically didn't eat them, but here I've apparently tasted them for company with a child and catch up with them.
The favorite of us both now is pshenka, especially sweet in milk, and even with butter. But this is the easiest option, and I want to share no less tasty, but more original recipe.
Time for preparing: 40-50 minutes.
Level of difficulty: very simple.
Servings: 6-8 pieces
List of required products: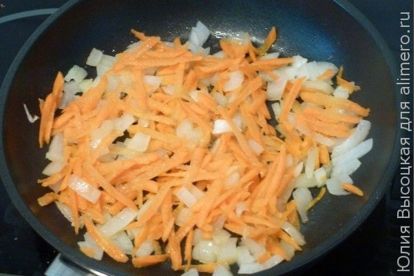 Those who wish to get a lean version of the dish, at this stage, you must, of course, take any vegetable oil, but not butter.
While the vegetables are roasting, we wash the millet several times to clear water, then scald it with boiling water – we remove the possible bitterness.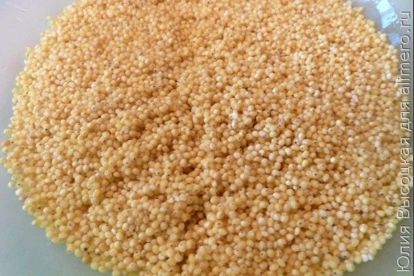 Cabbage also needs to be washed and squeezed out of excess water, as an option – fold to a colander. The volume of cabbage and dry millet should be about the same.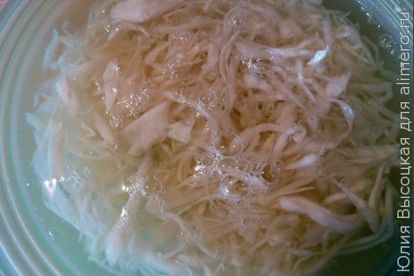 Put the cabbage to the onions and carrots, pour a glass of water, simmer under a lid for 10-15 minutes.


Next, add the millet and pour the remaining water.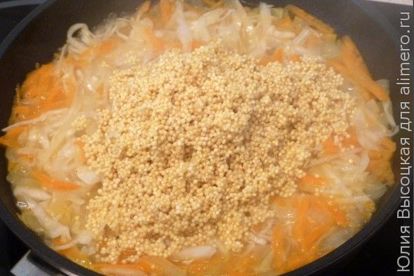 Leave to stew under the lid until the cereal is ready and the water boils away completely. Over low heat it takes about 20 minutes.
At the end of the dish you need to salt and add bay leaf, mix, let it brew.
Enjoy your meal!