Millet porridge with pumpkin is a dish that I like since childhood. Grandmother often cooked it.
Pumpkin is very useful, it has a lot of vitamins and antioxidants. I often add it to a variety of dishes. My children love pumpkin. They eat it even just like that, without any processing. I just peel the skin and cut the pumpkin into slices.
Millet pap with pumpkin, we usually happens on weekends. My girls are actively involved in its preparation. This has become a kind of ritual. The older daughter helps to rub the pumpkin on the grater, while the youngest ones put butter in the plates and pour honey over everything. Honey is sent to us from Austria.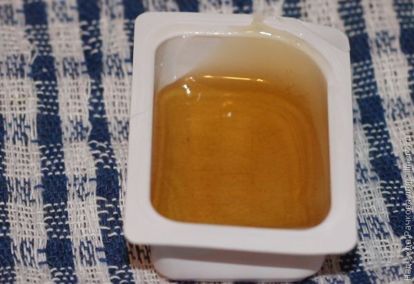 It is very tasty and fragrant and one hundred percent natural. In our family, it is customary to eat millet porridge with pumpkin with wooden spoons. So it gets even tastier.

To prepare this dish you will need the following ingredients: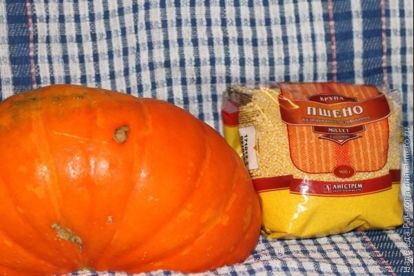 Cooking time: 1 hour.

The difficulty of cooking: minimal.
Preparation of this tasty porridge begins with the need to take millet, rinse it well and soak in one glass of water for about ten minutes.
After the expiration of the specified time you need to drain the water. Then you need to put the cereal in a slow cooker and pour two glasses of water on it. Salt and sugar I add to taste.
I cook porridge in a slow cooker precisely because it makes it more delicious and crumbly. This preparation reminds me of a pap from a Russian stove. The slow cooker should be set to milk porridge for thirty minutes. Pumpkin should be grated on a coarse grater.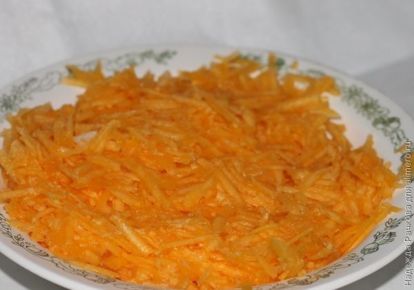 After the millet is almost ready, you need to add to the slow cooker and pumpkin.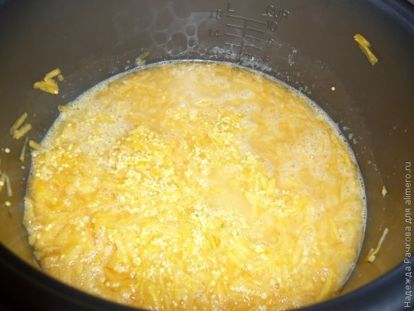 Then you need to set the extinguishing mode for fifteen minutes.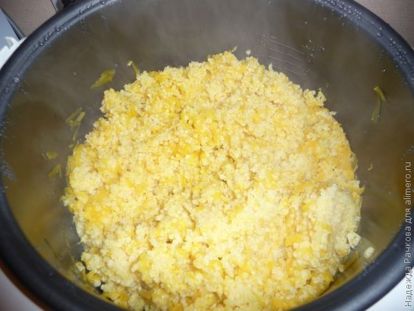 Serve millet porridge with pumpkin is best with butter and honey.