I remember when I was still very small, they took me to my aunt in the western part of Ukraine and she fed me terrible porridge. I hated her, but my aunt forced her to eat every day, talking about the incredibly useful properties of the yellow substance on the plate. And only over the years, I realized that I refused the most delicious porridge that could be cooked.
Millet, many nutritionists believe a very useful cereal for our body. It cleans the intestines very well and is quite dietary in order to use it for dinner. Millet is very nourishing and low-calorie, which makes it the favorite cereal of those who watch their figure.
In this recipe, I decorated the millet porridge with cheese and lots of onions with bacon. My aunt once did the same, but at that moment it seemed incompatible to eat porridge with cheese. And now this is my favorite dish, I hasten to share the recipe.
Products I used:
Time for preparing – 20 minutes
Complexity – very simple
Working process:


I first thoroughly washed the millet and filled it with cold water in a ratio of 1: 3. Millet swells very much during cooking and increases in volume by 4 times. Therefore, water should be enough. I salted porridge to taste. More did not add. Cooked porridge about 20 minutes to full readiness.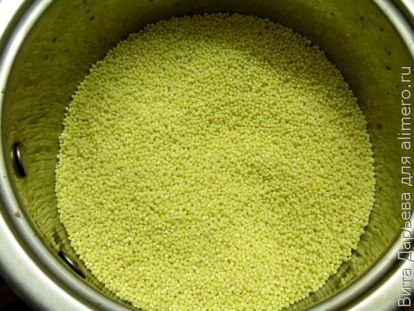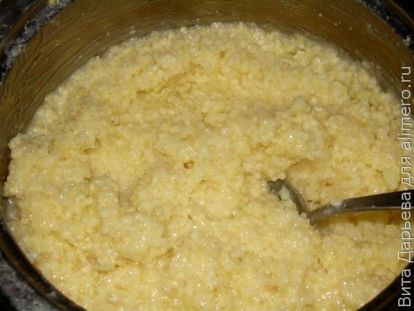 I cleaned the onion from the husk and cut it into half rings. Salo took with spices, for flavor. Also crushed.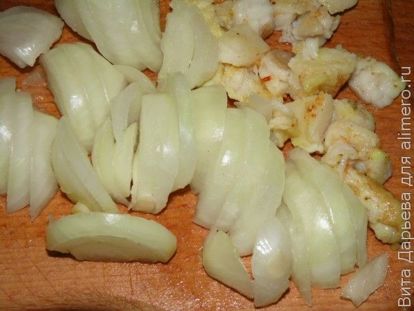 I sent the onions and bacon to the pan and cooked them to a beautiful golden color.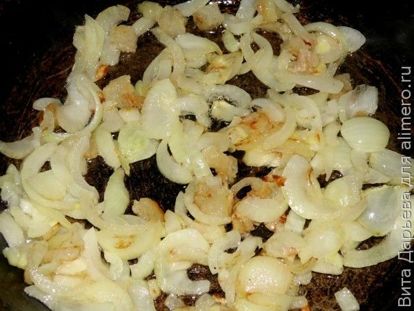 Cheese cut into cubes.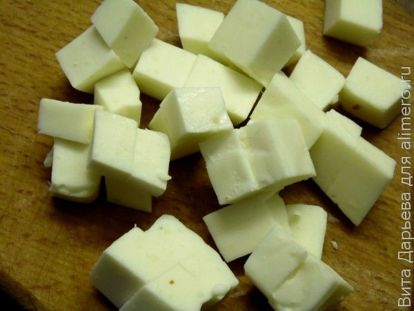 All components of the dish are ready, now you can proceed to the formation of the dish. On the bottom I put a little ready porridge. The next layer spread cheese.
The top layer is again made from porridge and watered on top with onions and cracklings.
On the platter I still serve a pickled cucumber, which is in perfect harmony with cheese and porridge.