Porridge – the appropriate dish in any meal. And millet porridge is all the more desirable. After all, it is easy to cook, especially in a slow cooker, which will do everything for you. And especially this kind of porridge is good for breakfast. After all, it will powerfully charge the entire body with utilities and energy.
It is difficult to find a family that would not cook millet porridge, alternating it with other grains, adding some milk to the water.
If you cook correctly, we get a great dish, rich in vitamin E and vitamins of group B, macro- and microelements, participating in the work of the whole organism, sodium, calcium, potassium, magnesium, phosphorus, iron, sulfur, and also fats, proteins, carbohydrates. How do you like the other quality of millet – to remove antibiotics from the body and heavy metals? And still millet porridge is very easy, and from it not to recover.
Time for preparing: 45-50 minutes
Complexity: everything is simple!
Cooking millet porridge, like any other, is very simple if you use the slow cooker. It will not burn here, it is easy to follow all the processes here. I always start with cereals, but still at the store stage – I carefully look at the condition of the wheat. This time I came across good quality. Separate the desired amount.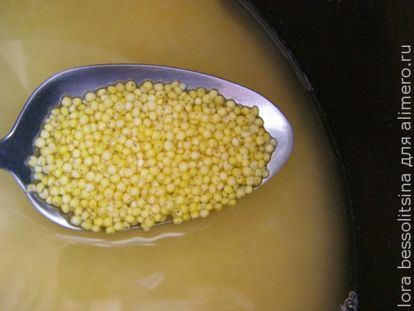 Next, salt water. Stir well and add sugar if you are cooking a sweet version. If unsweetened, then you need to do salt. Again, stir well.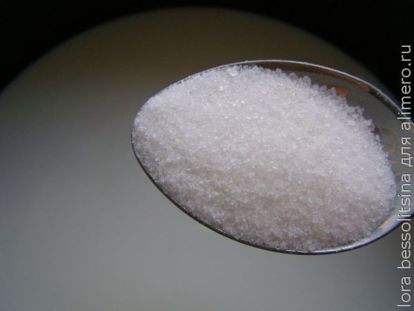 If you cook porridge on water, without milk, then immediately pour the right amount. Since I wanted to get a slightly softer taste of cereal, I decided to add milk.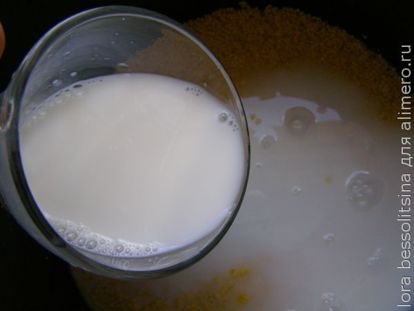 Close the lid and turn on the Milk porridge mode. We are waiting for the multicooker to signal us that the dish is ready. Do not worry that something will burn or run away. Gentle, tasty!
Oh, yes, I forgot. Butter can be melted and poured into porridge. And then in a plate, at the bottom of which pour a little cinnamon, put a piece of butter. No one can stand against such beauty!
By the way, if you cook in a saucepan, you first need to boil the cereal in water, and then add milk. If without milk, but with some additions such as, say, mushrooms, onions, meat, etc., then they are added in the middle of cooking.