What I just did not cook with buckwheat … And every time it turns out super-duper. What to say – all porridge porridge. The other day I decided to finish off the mini maize, and decided to combine them with buckwheat. And not just to connect. I cooked all this in a pan.
Ask – why such torment? First of all, I like to do experiments with food, therefore I use every moment convenient. Secondly, there was such a moment – left alone with two burners in the electric stove. I am sure that all the ingenious things happened this way – when an extreme situation, like mine …
I understand that this is the perfect breakfast when you are in a hurry, but you need to have a good breakfast.
Time for preparing: 20 minutes!
Complexity: zero, because everything in one was prepared
The first thing I did was cut corn. After all, this recipe began with her, when I thought about where else to use it, except with vegetables. Why not? And I cut slices of corn. Pretty!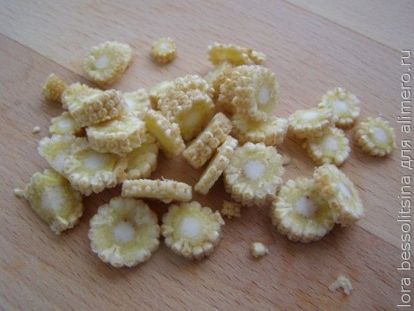 Since buckwheat will go first to the pan, I reviewed it for dust and so on. Not soap, otherwise not the effect will work. Yes, we will pour water with it later, but it is important that the cereal itself in the butter masses roll. So, cook cereal.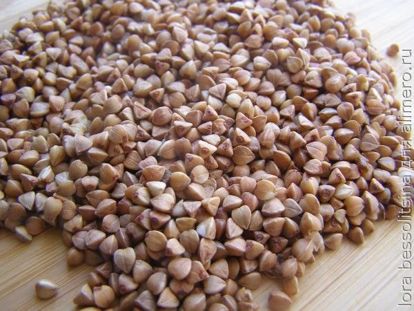 Onions almost immediately after the buckwheat will go to the pan. By the way, it would be time to send it to the stove – let it warm up well with the butter. Therefore, we will also cut it into strips.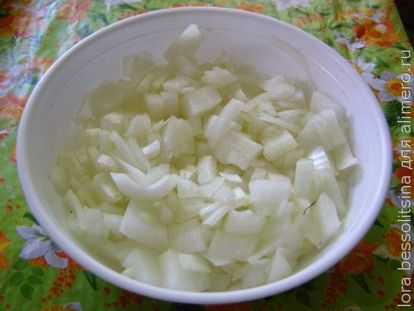 Well, it's time to start all this cooking. Pour the cereal into the pan, turn it a couple of times and immediately put the onion.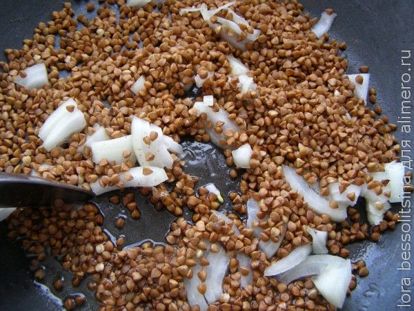 Bulgarian pepper is a frequent companion in my dishes. I decided to use it too! I had a copy of red color (mesyastey).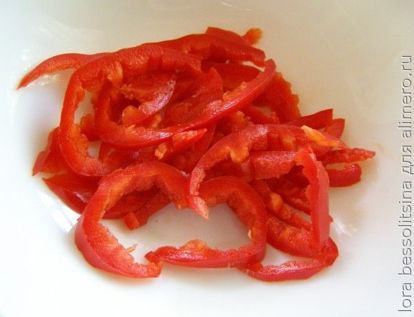 And there was a green pepper. I also cut it into strips. And what a contrast so nice turned out!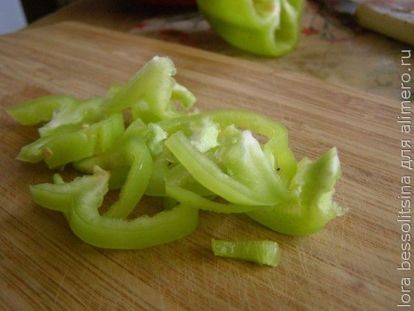 In this kind of dishes it is necessary to put something like that. I played the role of ground black pepper and garlic, my dear. I cut it into strips.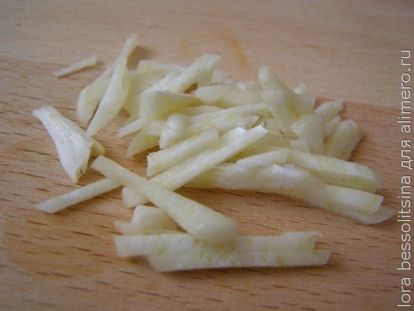 In short, it has been three minutes since we joined the onions and cereals? Now everything that has been cut is added to them. That's so beautiful!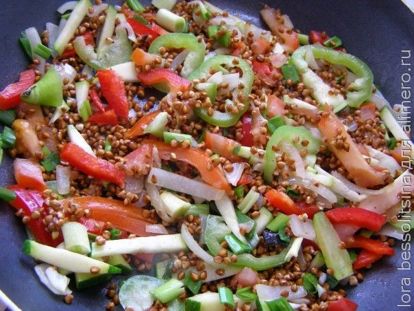 After two minutes of roasting and active stirring, fill the mass with boiling water (so that it covers only slightly on top).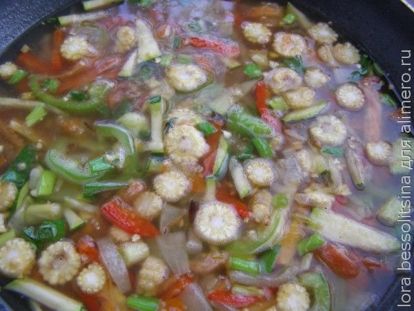 Do not simmer for a long time – as soon as the cereal becomes softer and all the moisture is evaporated. In order for this to happen as soon as possible, I added the most heat. But again, it tastes – you can soar over low heat. Only it will not be what happened with me! By the way, at the end I added a little adzhika. To convey how delicious it is impossible!