I have long wanted to make friends with a strange beast named chickpeas. I walked past him in the store, looked in, but did not dare to take it. And then I caught the eye of this original recipe, and I realized the time to get acquainted with chickpeas has come!
As it turned out, the main trick and difficulty in preparing chickpeas is to be soaked beforehand. For a long time, better at night. That is, to cook something out of it in a hurry right now will not work out right now, we must plan ahead. This is actually the whole complexity, but otherwise it's easy to cook from chickpeas, as it turned out!
Time for preparing: 1.5-2 hours.
Complexity: below the average.
Servings: 8 pieces
So, chickens soaked, according to the instructions, for 10-12 hours. You can add a little soda, so it swells faster. I left for the night, forgot to add soda. Note that the chickpea swells very much, about 3 times increases in volume.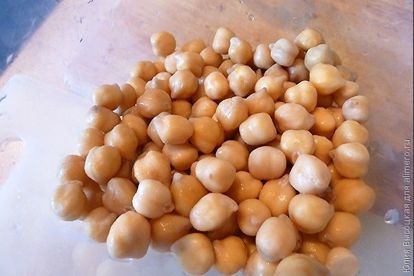 I like to cook pilaf in a slow cooker, because there is a special mode there.
Onions and carrots finely chop and fry in multi until golden brown.

While they are roasting, measure the right amount of rice and chickpeas. I took 2 cups of both. Wash chickpeas and rice under running water. We spread in the slow cooker.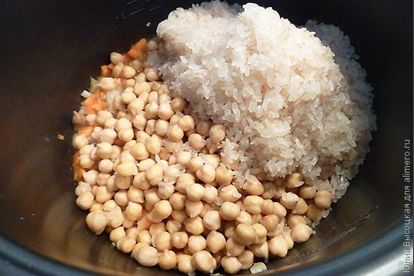 Fill with water.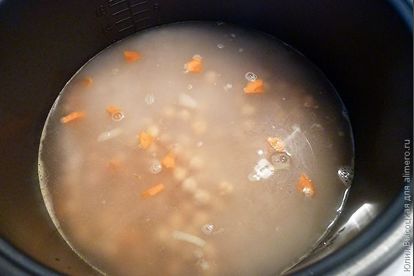 Add salt, spices for pilaf, barberry.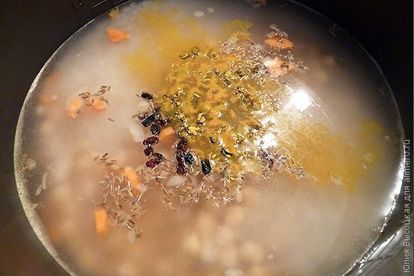 We switch to the pilaf mode, close the lid and leave to prepare. By the time it takes an hour and a half, until the excess liquid boils away.
That is how beautiful it turns out!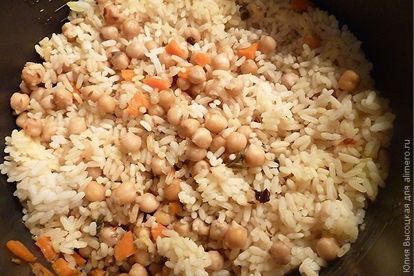 The rice becomes crumbly and very fragrant. A chickpea gives the dish an unusual taste and makes it very satisfying, despite the lack of meat.