Very tasty and healthy soup. I can't think of another name for him, because there is a lot of everything there – not purely vegetable, and not just bean. So, cook!
Ingredients


– meat (beef or pork), 400 g
– potatoes
– carrot
– cabbage
– zucchini
– beans
– onion
– pepper
– greenery
– salt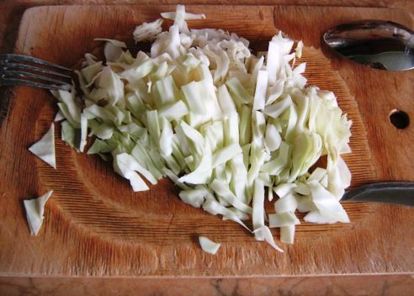 Cooking
First cooked broth. I take beef or lean pork, this time I took 50×50, i.e. 200 grams of that and 200 grams of another. We wash the beans when the broth boils, throw it there. We salt. Since I had yesterday's broth, I had to cook the beans separately in a saucepan BEFORE everything else (I just forgot about it).


Broth boil hour and a half. When the broth boils, I take out the meat, chill, cut into small pieces, throw back. I prepare the rest of the products – I clean, brush and cut.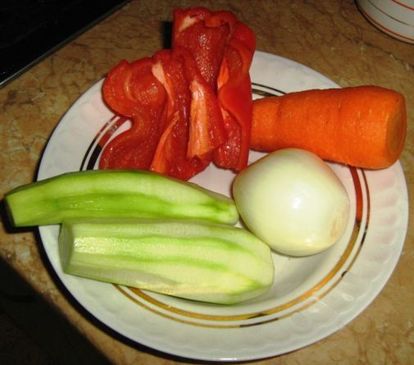 I cut everything on the board (except the carrot – it is grated). I cut finely so that later in one spoon fit as many ingredients as possible.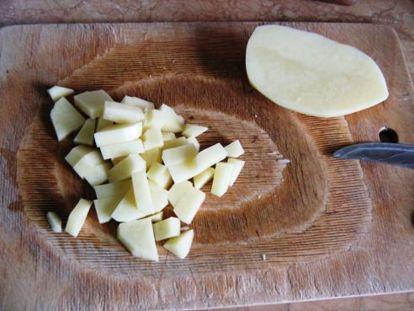 Ingredients in the soup are added depending on how much each person needs to be ready, so that in the end everything will be cooked by the same time.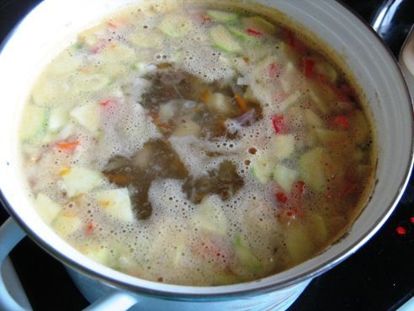 In my case, the sequence is as follows: meat, beans, cabbage, potatoes, zucchini, peppers, carrots, onions, greens. The latter is put at the very end, 2 minutes before shutdown. I take dill and parsley.

Few tricks
– I try to take multicolored vegetables so that the soup looks merry. Haricot can also take color, but I had only white.
– Vegetables are taken in approximately the same proportions, except that potatoes and cabbage are slightly larger than the rest. The exact numbers depend on the size of the pan.
– Rub a carrot and throw twice. On a large grater – immediately after the pepper. In small – after the bow. The large one is visible in the soup and gives it a multicolor, small – it better paints the broth.
– I add fresh green onions directly to the plate, but this time I didn't have it at home. I do not like boiled green onions – occasionally he gives the soup a slippery taste, I don't know why.