Salted again the trout, from which after cutting the fillet there are so many excellent parts for the most delicious soup.
So, we have at our disposal a head, a ridge and a tail, and there is a sufficient amount of pulp on them to not only smell from fish soup. I recently cooked soups exclusively in a slow cooker, they are very tasty there.
Ingredients: soup set of trout, 6 potatoes, 2 carrots, 1 onion, 100 g leeks, bay leaf, salt, pepper, greens.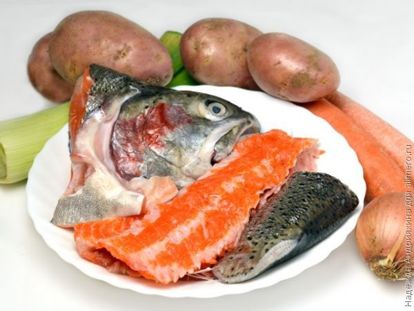 Usually, in order to boil the soup in a slow cooker, we need to immediately load everything and start the program, but here we had to first boil the broth to get rid of the bones. For this, I filled all the fish parts with water. By the way, do not forget to remove the gills from your head, otherwise the broth will be bitter. Added onions (cut the head in half) and carrots, as well as salt, pepper and bay leaves.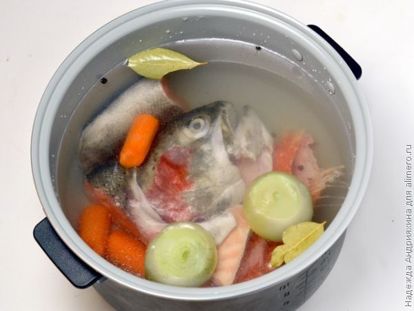 Since the Soup program on my multicooker is turned on for no less than one hour, and for fish this is a bit much, I cooked on a Multi-Pov, that is, a program where time and temperature are set at my own discretion. I set the time to 30 minutes, and the temperature is 120 degrees.
The finished broth was filtered through a sieve, and the fish pieces were disassembled, separating the flesh from the bones.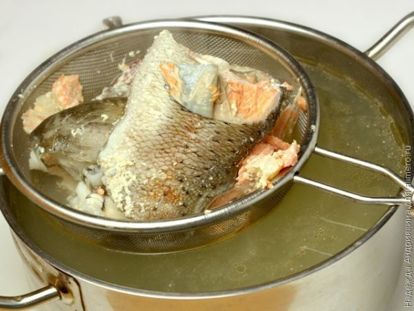 Carrot grated on a coarse grater, leek cut into strips.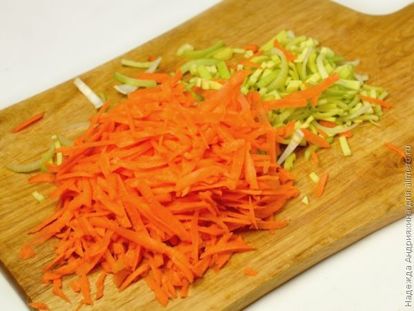 In a bowl cooked after the broth, she placed carrots and leeks, fried them in sunflower oil until lightly browning in the Frying mode (as in the pan, the vegetables should be constantly stirred).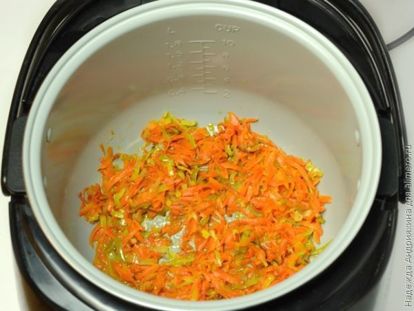 Peeled potatoes and cut into cubes.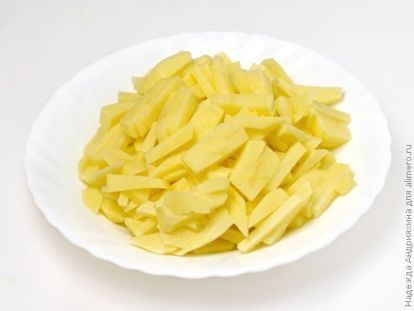 I poured water into the bowl of the multicooker, put the potatoes in and now used the Soup program.

In the finished soup it remains to put the fish pulp, and when serving sprinkle with herbs. Soup turns magically fragrant and tasty!