My husband is yelling at me that I have fed him with grass. Zucchini, asparagus, tomatoes. Give him meat! What meat? In the summer you need to lose weight! But I decided to calm him down a bit and make hearty soup. Not with meat, but still.
I replaced the meat with sausage. She added a little more vermicelli and her husband was pleased. Ate! And I wanted to choose all the vegetables with a plate, but then I gave up and also ate very much. The soup turned out not only nourishing, but also vitamin.
I will not long torment, turn to the products on the 3-liter pot:
Time for preparing – 40 minutes.
In boiling water we send potatoes, crushed in cubes. Let him cook, and we turn to the gas station.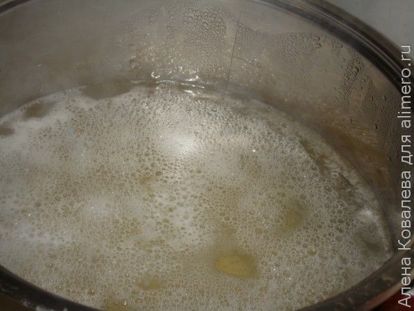 Grind the fat and send it to be cooked in a dry frying pan.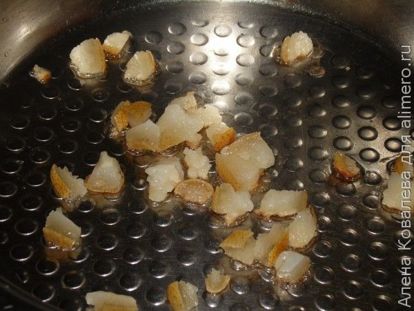 Meanwhile, cut the sausage, zucchini, asparagus beans and tomatoes into cubes.
To ready cracklings we send vegetables. Salt them and stew on high heat for 5 minutes.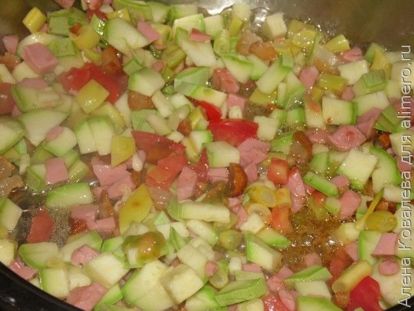 When the potatoes are ready, add steamed vegetables to the soup. Bring soup to taste with salt, pepper. Add a few leaves of bay leaf. After the soup boils, leave it on medium heat for another 5 minutes so that the dressing gives up its taste.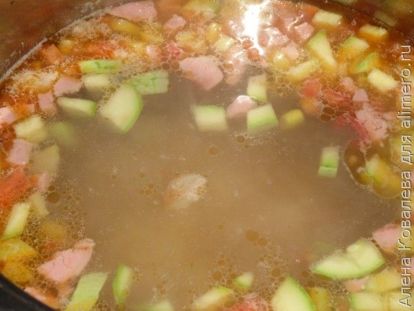 At the very end, add a little vermicelli, boil for a few minutes and leave the soup aside for a bit of infusion.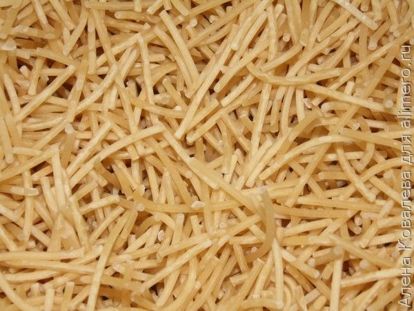 Before serving, decorate with greenery and invite everyone to dinner.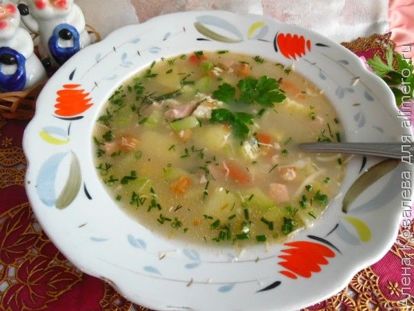 Enjoy your meal!