I got this impromptu with soup absolutely by accident.
Last weekend I cooked aspic, but I did so much that I had to eat it for several days.
During this time, they were all fed up with him, and he became so boring that no one wanted to eat him. Well, do not throw it away?
So I decided to give him a second life and put it into non-waste production. Namely – cook soup from it.
So I got double savings: and the jelly did not throw out, and saved money for meat for broth.
The soup turned out to be rich, with flavor, just great, and the family dined for their sweet soul. What could be better?
Degree of difficulty – easy.
Time for preparing – 40 minutes.
Ingredients:
Put a plate of jelly in a saucepan, pour water (so that the soup was soup, not jelly) and bring to a boil.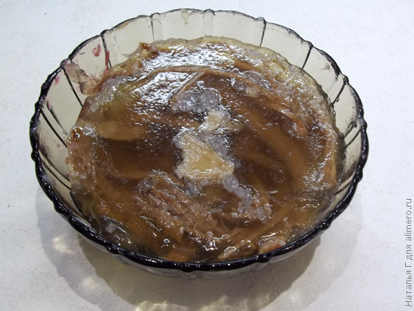 Scale the onions, wash them and add them whole to the pan.
From the pan get and throw out the onion when the soup is fully prepared. The function of the onion is to give only its taste.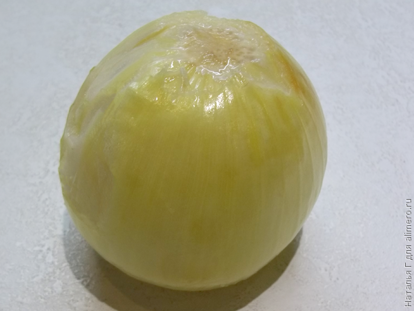 Peel the potatoes, wash, cut into cubes and place in a saucepan.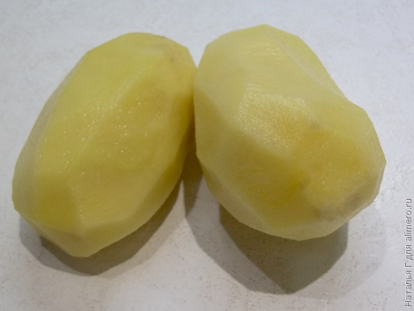 Peel the carrots, wash them, grate them on a coarse grater and add to the pan. I used frozen carrots as always.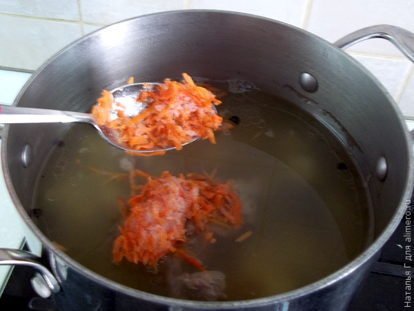 Add vermicelli. I added the noodles 7 minutes before the end of the soup boiling, since the manufacturer's packaging indicated that it was necessary to cook it for 7 minutes. If your vermicelli cooks longer, then put it in a pan earlier.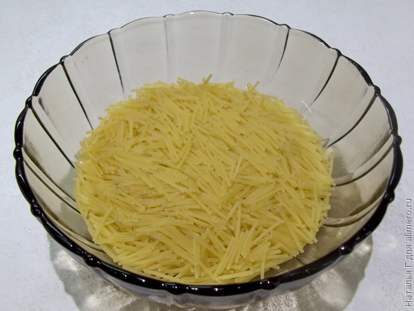 Boil an egg, peel it off, cut it into cubes and put it in a saucepan.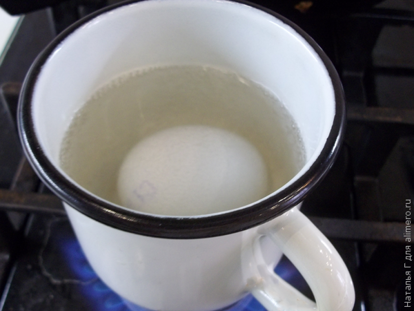 Season the soup with bay leaf, salt, freshly ground pepper and allspice.
Bring the soup to readiness. After that, put the greens.
Greens can be used any to your taste, you can also use frozen. I just frozen and used.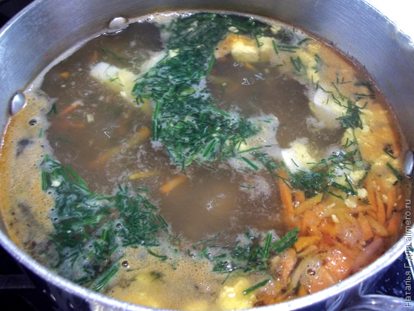 Let the soup boil for 3 minutes and turn it off.
That's all, the soup is ready and can be served.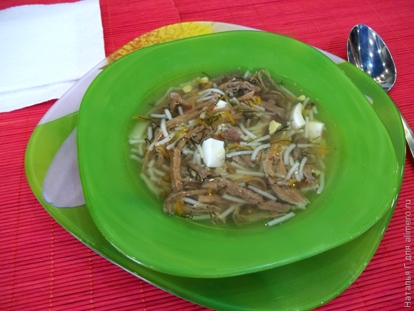 And I gave this soup a second name: Ax Soup.