I love soups very much. I think this is a dish where there is always a field for experimentation. Why? Because adding each time something simple, such as green peas or corn, celery or cauliflower, zucchini or asparagus, mushrooms or processed cheese, you can get a completely new taste.
So this time, having decided to cook a mushroom soup, I wondered, what else would I add to it? Boiled egg? It seems corny. Therefore, I decided to complicate the process a bit and make a pancake out of an egg, and send it into soup in this form.
The result was very pleased – the taste turned out to be unusual, interesting, and the view too. So this soup now diversifies our soup menu 🙂
Time for preparing – 1 hour.
To prepare an unusual mushroom soup, we need the following ingredients (for a saucepan, 2 l):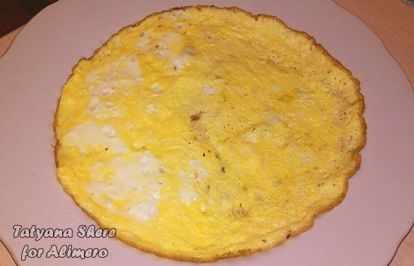 When they have cooled slightly, roll them up into rolls and chop them.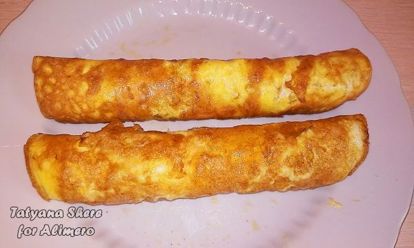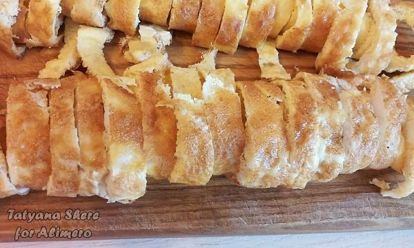 When the potatoes and rice are almost ready, we lower the browned onions and carrots, chopped egg pancakes, and fried mushrooms. Salt the soup, to taste add ground pepper and greens. Let it simmer for another 3 minutes. Turn off.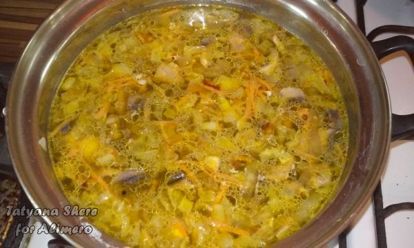 Spill out the plates, call the family and sit down for lunch 🙂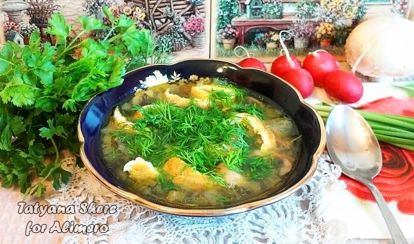 To taste, you can add sour cream or mayonnaise, but I was so delicious.
And even in spite of the fact that the soup is cooked in water, and not in broth, and there is no meat in its composition, it turns out to be very rich. But if you are an incorrigible meat eater, then I think you can cook with meat.