In my opinion, mushrooms and buckwheat are a very good combination. Therefore, I often use these two products in order to cook a delicious and fragrant soup.
In addition, it turns out it is quite dietary, so you can eat it without embarrassment;)
So, for cooking soup with mushrooms and buckwheat will need these products: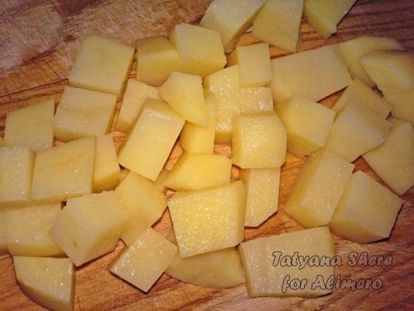 I go over buckwheat from garbage and wash it several times in water.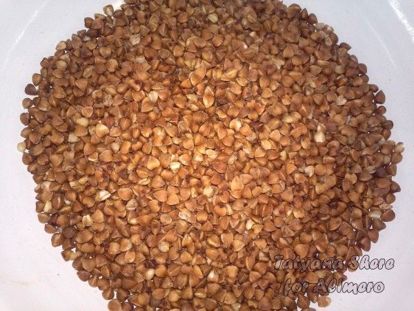 I sort the cauliflower into small florets.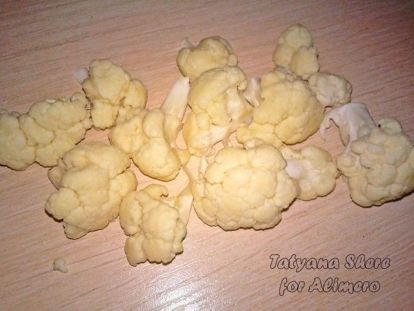 In a saucepan with boiled water I spread the potatoes along with buckwheat.
When the potatoes are almost ready, add mushrooms, cauliflower and onion-carrot zazharku, bay leaves. Salt and pepper to taste.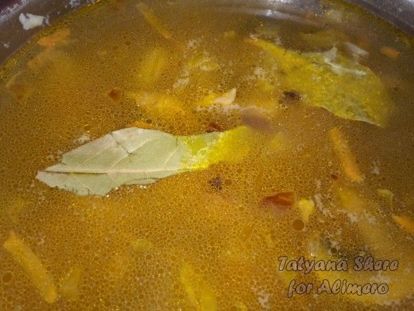 I put the lid on and boil for another 5 minutes. And then I remember to pull the bay leaves out of the saucepan.
That's all, mushroom soup with buckwheat is ready!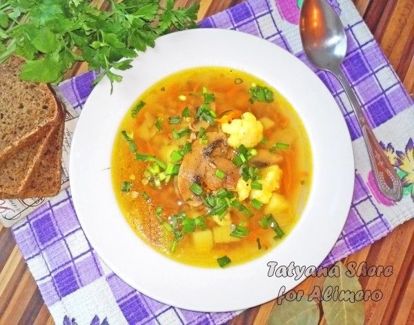 When serving, I sprinkle the soup with chopped green onions.
What else I like about this soup is the ability to slightly modify it depending on the mood and the products in the fridge. I sometimes add some asparagus green beans or green peas, I can fill the zazharku with cream or add some cheese. But in any case, regardless of the additions present in it, the soup turns out very tasty.
Have a good evening and enjoy your meal!