Today I was cooking soup again.
In general, we have no day without soup. I always cook a small saucepan so that it does not stagnate in the fridge – my husband and I do not really like heated meals. Well, since I cook soups often, I try to diversify them as much as possible.
In summer and autumn, of course, this is easy to do – plenty of vegetables, so many of them are used. In winter, it is somewhat more difficult, although, if you make certain stocks in the freezer, you will also have something to cook from;)
But before winter, it's still more than two months (and I don't think about winter soups yet – we haven't harvested beans in the garden yet, and this is the main, right main ingredient of my winter soups;)), so today regular autumn soup.
Difficulty – very easy

Cooking time – half an hour

In order to cook eggplant mushroom soup you need the following products: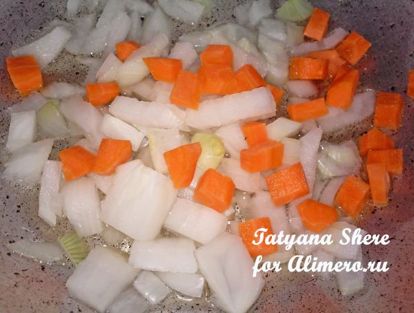 Sliced ​​champignons. Laid out to the vegetables.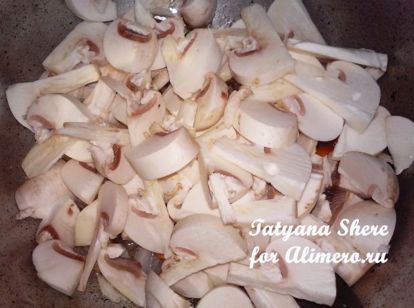 Then cut the squash.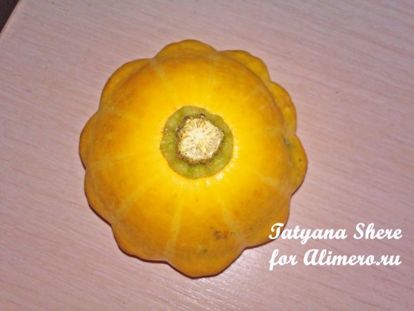 And potatoes.


I threw in the cauldron.
Added her favorite seasoning – sea salt with vegetables, herbs and herbs.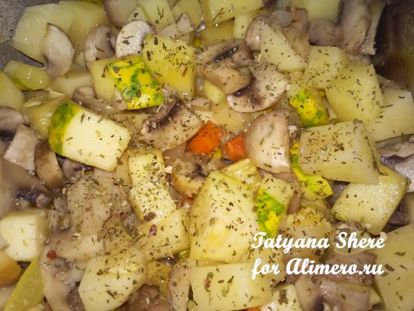 And then eggplants washed with salt and juice.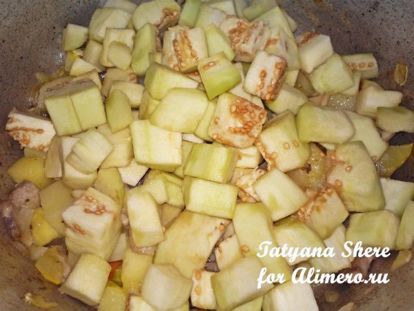 Left for 10 minutes to stew the vegetables and soaked in the aroma of spices. Then poured hot vegetable broth. Salted. Threw a bay leaf.
Sliced ​​greens (I had parsley) and threw in a saucepan. Peppered. After 5 minutes, turned off the fire.
That's it, delicious vegetable soup with mushrooms and eggplants is ready!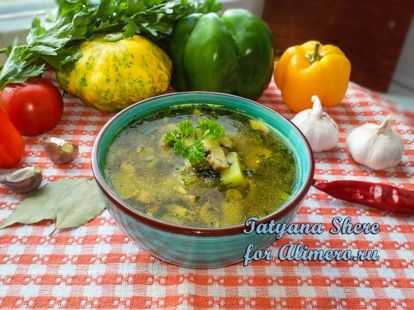 Enjoy your meal!