Today I will introduce you to my husband's favorite soup. There is no special exotic in it, but, nevertheless, this soup has become one of the most beloved on our table.
It's no secret that hot should be on the table every day. What do we cook? Borscht, pickle, skitters. These are complex, multi-component dishes. Sometimes this is not enough time, and the first must be in the diet of each person. In this case, the soup always helps me, but not just soup, but the soup with mushrooms and dumplings.
My husband shared this recipe with me. This is his recipe, and I slightly corrected, added spices and whipped with a blender. At a time when my husband was cooking this soup in a student dormitory, he didn't have a blender at hand.
So, for cooking soup, we need the following ingredients for 4 servings:
Time for preparing – 40 minutes.
Complexity – very easy.
To begin with, we immediately put the water on the fire and clean the potatoes. Cut it into a small cube. Let the potatoes drop into the water, let it cook for about 15 minutes.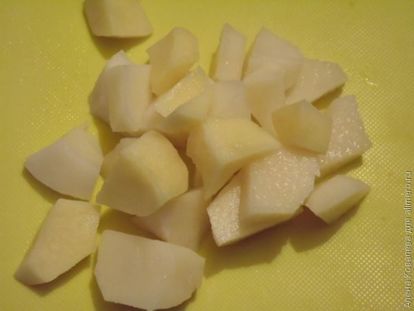 In the meantime, proceed to refueling. Crush the mushrooms and onions, send them to the heated pan, let them fry until golden brown.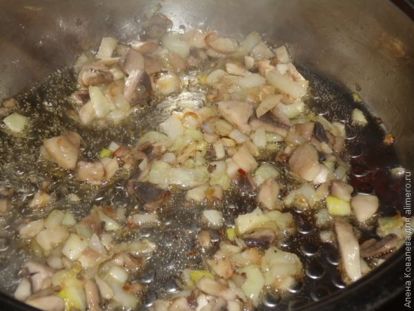 Finely chop celery root.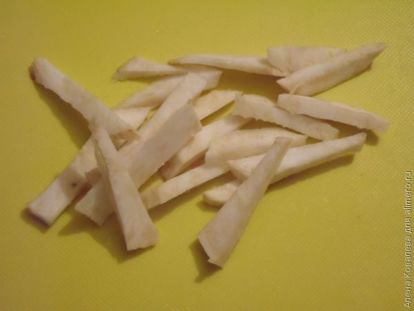 Carrots grate. Celery and carrots send to the mushrooms with onions.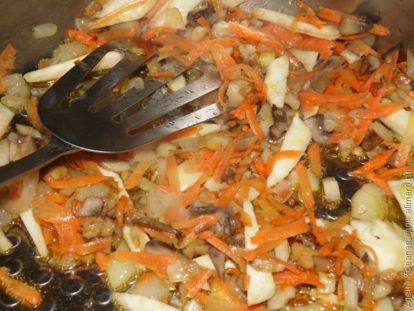 When the potatoes are cooked, add a dressing to it, and leave to simmer on the fire for 5-10 minutes.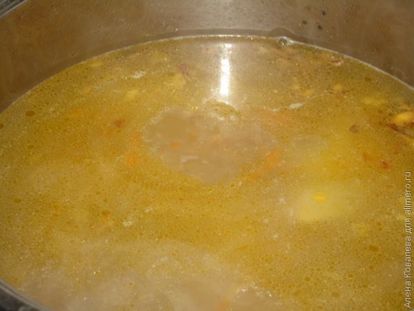 Separately in salted water, boil dumplings.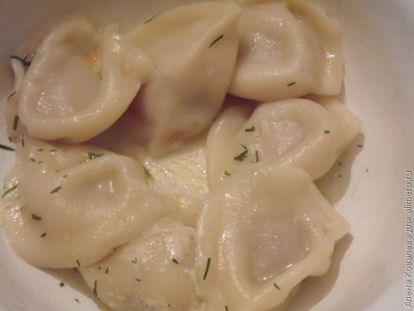 Let's make garlic-dill dressing for soup. Dill I used ice cream, and garlic skipped through the press.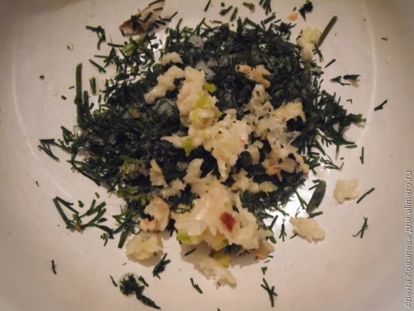 When the soup is ready, I send a gas station there, put the lid on and turn off the fire. I give it a brew for 5 minutes. Turn soup into a puree with a blender.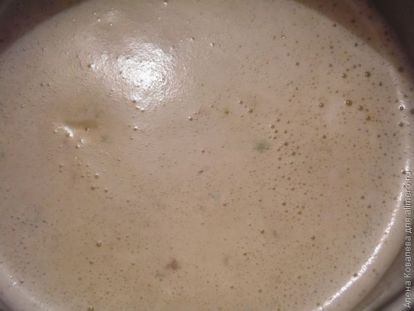 Before serving, I spread dumplings, fresh mushroom and a piece of butter in each plate.