I admit honestly that the first dishes in my family are eaten only because it is necessary for proper nutrition. Had their will, they would replace borscht and rassolniki with buns and fried potatoes. But I found the soup that my family eats with pleasure.
It contains useful autumn vegetables: pumpkin, green tomatoes, and the last bell pepper. And also dumplings, which the husband can eat not in portions, but in kilograms.
He prepares quickly, and the hearty is obtained. A vitamin composition is excellent, so I recommend.
For soup she took such products at the rate of 3 liters of water:
Time for preparing – 40 minutes
Recipe difficulty – easy
Working process:


First of all, I started preparing vegetables. But she did not forget to put water on the fire. While she boiled, peeled potatoes and diced him. When the water boiled, immediately sent the potatoes to the pan.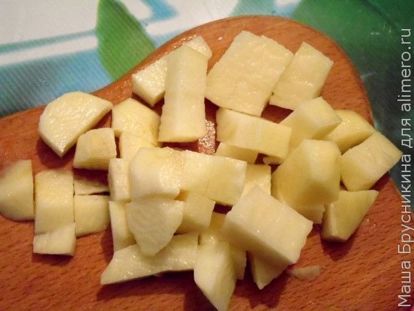 Then took up pumpkin. Removed the skin and diced medium size.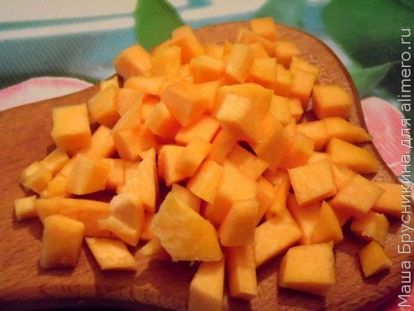 Another ground onion and Bulgarian pepper. Sliced ​​these vegetables arbitrarily.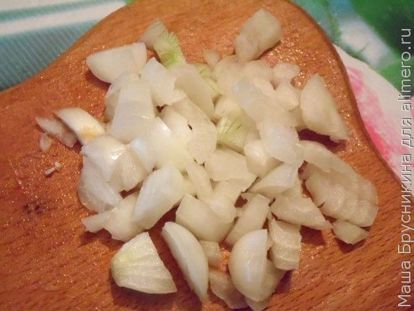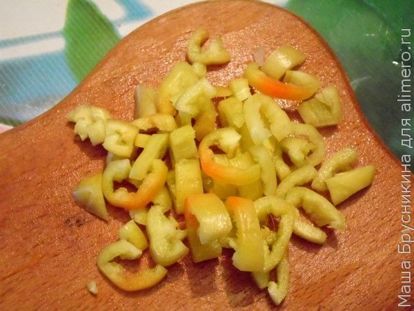 She took a frying pan and first of all spasserolet in vegetable oil onions with pumpkin and bell pepper. Fried until the pumpkin became soft and acquired a golden color.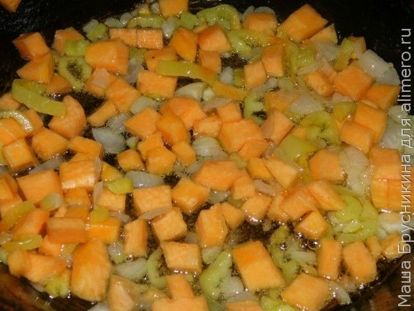 Then added chopped green tomatoes. Tomato sliced ​​in the size of a pumpkin. Zazharku salted a bit, peppered.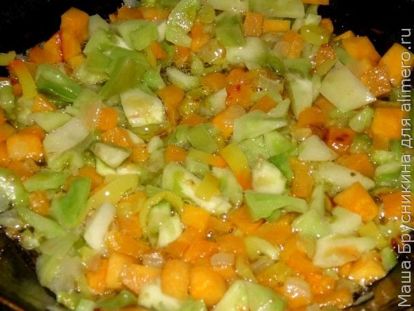 When the potatoes were boiled, I sent the vegetables to the pan. Behind them dumped dumplings. All together cooked about 10 minutes from the moment of boiling the soup. At the end of cooking the soup poured greens, brought it to taste with the help of spices. In the soup dipped bay leaf.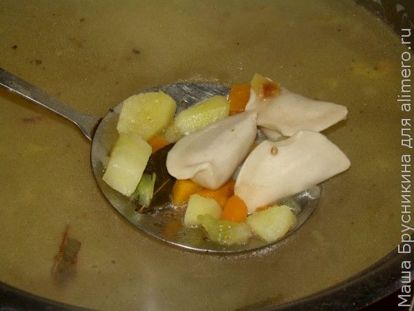 Before serving, grated cheese on each plate and add a piece of butter.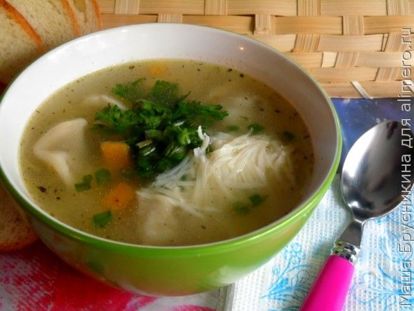 Good appetite!