In the spring you want so much bright colors. This also applies to the dishes that I cook. I offer you the recipe for the most colorful soup that I know.
For cooking three liters of soup with green peas me needed: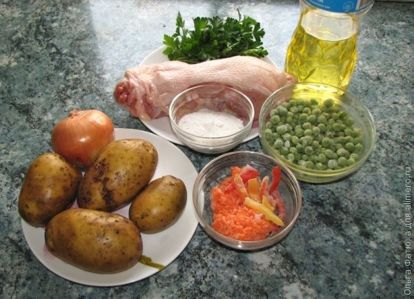 Time for preparing: 40-50 minutes
Complexity:minimal
Short cooking version:
First of all, my chicken back, put in a saucepan, pour water on 2/3 of the volume of the pan and put on a strong fire. When the meat boils, reduce the heat to a minimum, remove the foam and salt.
Meanwhile, brushing potatoes.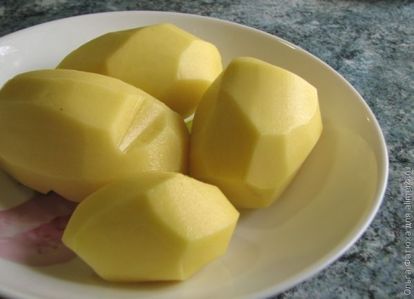 I cut it into small cubes.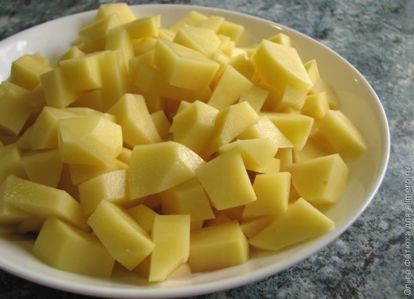 When meat is cooked for 10 minutes, add frozen green peas to it. I freeze the peas myself, so he needs to cook longer. For fresh or frozen green peas from the store, cooking time is 5-7 minutes. That is, it should be put at the end of cooking.

Finely chop the onion, sprinkle on a pre-heated pan with sunflower oil.

When the onions become transparent, add frozen grated carrots and paprika.
If you use fresh carrots, then it must be cleaned and grated.
Fresh bulgarian pepper should be cleaned of seeds, and cut into one half into about 0.5 cm thick strips.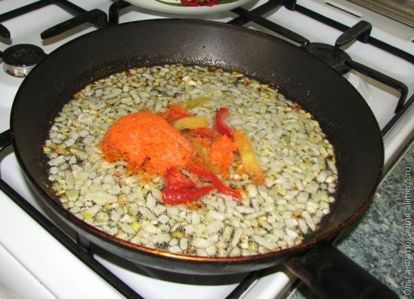 I fry over medium heat until getting a golden-red-orange color.
10 minutes after adding green peas to the broth, take out the meat.
And instead of meat I sprinkle potatoes into boiling water. It should boil for 10-15 minutes depending on the variety.
After the potatoes are cooked, add the fried vegetables (onion, carrot, bell pepper) and let it boil for a few more minutes.
Finely chop parsley.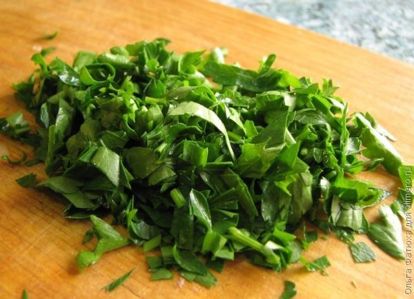 Ready soup poured into plates and sprinkle with greens.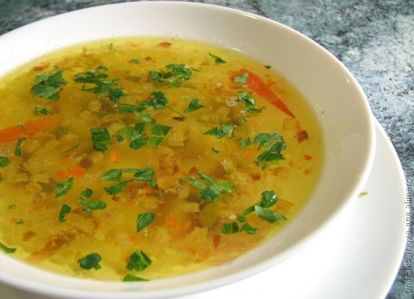 Here are all the colors: green, red, orange, yellow. Soup not only perfectly satisfies hunger, but also uplifting.