Soups should be in the diet of any person every day, but for children it is a must.
Honestly, I can't imagine what my daughter would eat in a kindergarten. First, she very rarely eats soup and main course. Basically, or the one or the other. And secondly, I do not put into the dishes those products that she does not like.
Fortunately, the daughter already loves broccoli. I decided to use it this time. Soup turned out vegetable, but with meatballs.
Time for preparing: 45 minutes.
For cooking soup with broccoli and meatballs, we need:
1) 300 g finished meatballs
2) 1 large onion
3) 1 large carrot
4) 300 g broccoli
5) vegetable oil
6) salt and a small pinch of curry
7) 4 potatoes
8) 150 grams of green peas
To begin with, I had ready meatballs. A few days ago I prepared several servings for soups.
Used pork and ground beef, rice, egg, salt and spices. All mixed up, decomposed into silicone forms for candy and poisoned in the freezer. When frozen, laid out in bags, one of which today is used.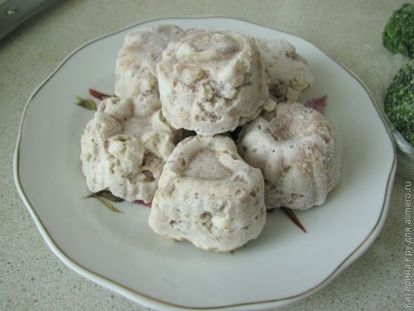 Put frozen green peas in boiling water. Although fresh now available on the market.
Then, send the meatballs to the pan.
I did not find beautiful and fresh broccoli cabbage in my area, so I defrosted what I bought at the supermarket.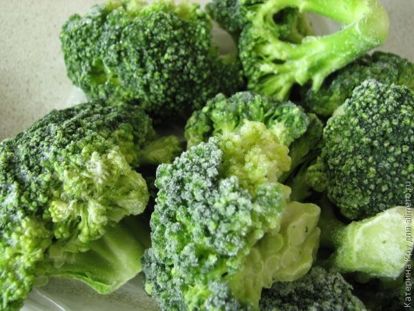 Grind the cabbage and send it to the soup.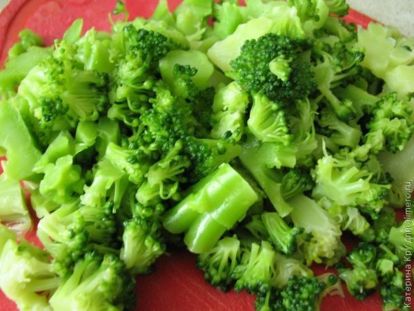 Peeled carrots cut into small cubes and fry in vegetable oil with a pinch of curry. Then it turns out a great color that will decorate our soup.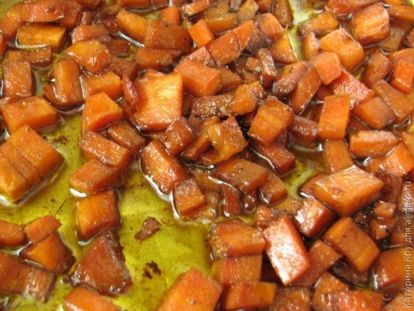 Put the diced potatoes and cook until ready (salt the dish, usually, I am at the last moment).
Since we cut all the vegetables rather finely, the dish is prepared very quickly.
It remains to pour hot vegetable soup in deep plates and add sour cream or homemade cream to each spoonful.